Still More Unusual and Alternative Japanese Lodging Opportunities
Diane M. Sattler, Ph.D.
25 Sep 2015
In previous blogs, we've taken a look at temple lodging, capsule hotels and Internet cafés used for overnight stays. In this blog, we'll review some other lodging options, including Japanese business hotels, ryokans, minshuku —and there's even a surprise at the end.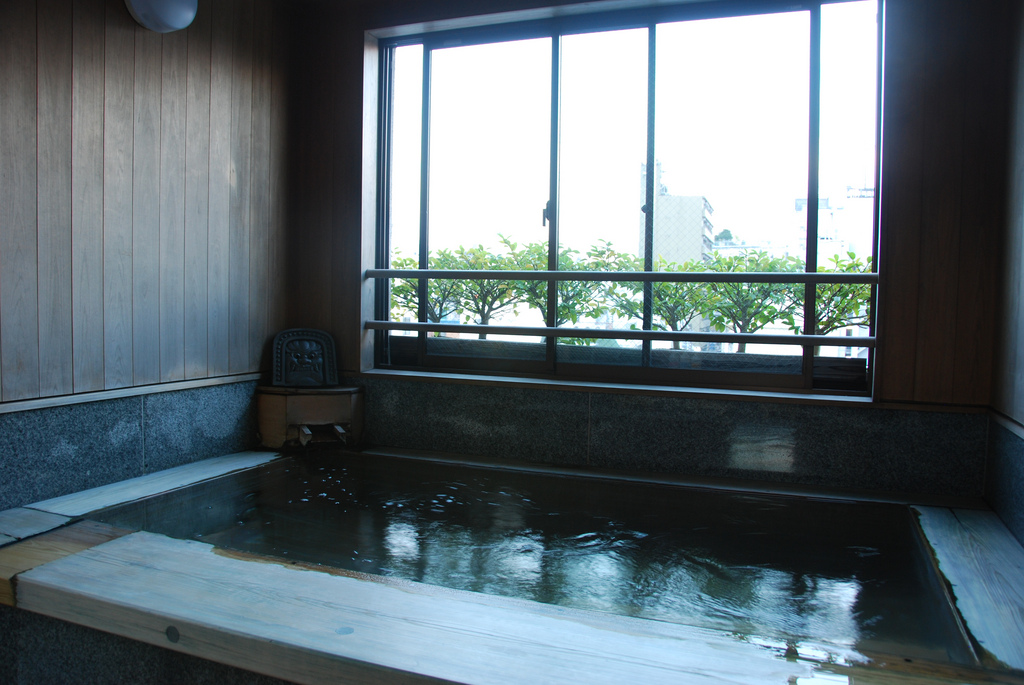 Japanese Business Hotels
Japanese business hotels cater to businessmen who need to stay close to their jobs while their families live elsewhere, or to those who are making a short trip to the area and need simple accommodations. Although the business hotels focus on businessmen, others are welcome to stay at these no-frill spots. Following are some highlights of what to expect if you stay at one:
The cost per night varies, but the range for singles is 5,000¥ to 10,000¥ ($42-$84) per person and 7,000¥ to 10,000¥ ($59-$84) for doubles. (Note: all currency conversions as of writing, rounded up)
Business hotels have small, clean no-frills rooms
Some personal items are provided, such as soap, shampoo, toothbrush and toothpaste.
Rooms usually come with TV, AC, telephone, an empty refrigerator, hairdryer and an electric tea maker and tea supplies.
Internet access usually is provided either wired or wireless. If it's not free, the price is about 1,500¥ ($13) per day.
Pay TV often is available and cards that slide into the TV card reader are available in the hotel.
Vending machines (Really? In Japan?) dispensing soft drinks, coffee, ice cream and foods such as rice or noodles are located on every few floors. Even disposable cameras may be available. First put the money in, and select an item. You even may be able to use your travel (IC) card in vending machines.
The Tokyo Inn and APA Hotels are two examples of popular business hotel chains.
Ryokan
We've taken a look at temple lodging, capsule hotels and Internet cafés as examples of lodging in Japan. Let's consider yet another type of lodging, the ryokan. A ryokan is a type of Japanese inn that dates back to the Edo period (1600-1800s) and before. Few are located in large cities, and when they are, they can be more expensive than hotels. Most are located in rural areas that lack other types of accommodations, and are relatively inexpensive as Japanese lodging goes. The ryokan Nishiyama Onsen Keiunkan in Yamanashi, Japan, founded in the year 705, reputedly is the oldest hotel in the country. The following are some common features of typical ryokans.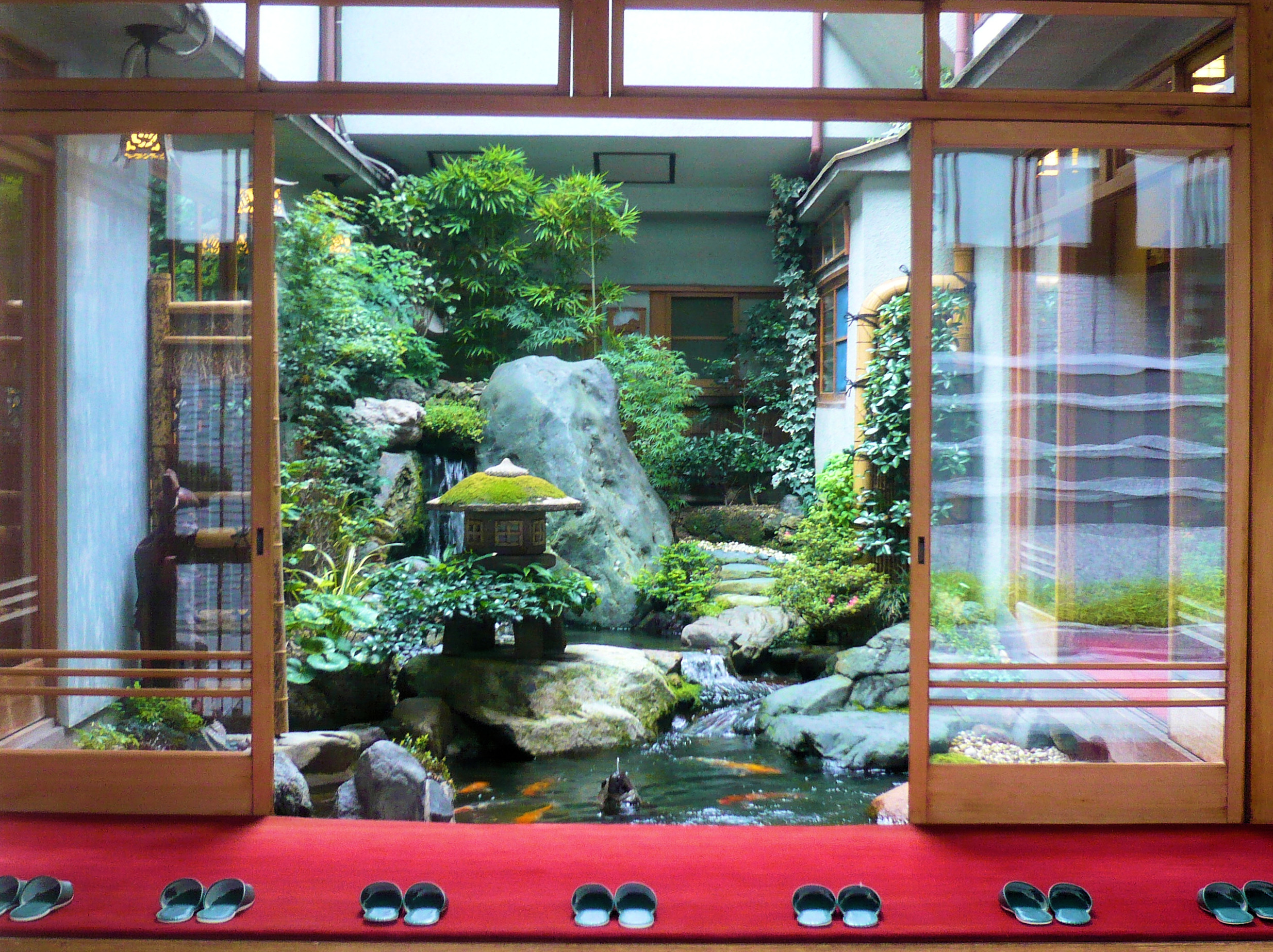 The cost of staying in ryokans generally is less than a hotel, with an approximate price range of 8550¥ to 30,000¥ ($72-$253). Keep in mind that the price usually is per individual. At these prices, the cost of travel in Japan is really beginning to sink in, isn't it?
Usually you'll enter a ryokan into a large entrance hall and lounging area, where you may see people sitting around talking or watching TV.
The rooms feature traditional Japanese tatami flooring, so be sure to remove your shoes before entering. Sliding doors provide a small bit of privacy.
Futons are spread out on the tatami flooring for beds. Sometimes tea tables and tea supplies are set up.
Meals are kaiseki style with small dishes featuring local specialties.
Some rooms have a porch or balcony, which is nice because ryokans are usually located in scenic areas, especially near hot springs.
Bathing is done in communal areas (ofuro), sometimes using water from a nearby natural hot springs. Usually men and women bathe separately. Note the term "usually!"
You'll often be given a robe (yukata) to wear. Sometimes you'll be able to borrow traditional Japanese footwear (geta) to take a walk outdoors. The wooden platform shoes with a toehold hover a couple of inches off the ground perched (some more precariously than others) on two wood runners. While they resemble flip-flops, they are heavier and cleaner to wear while walking on wet ground.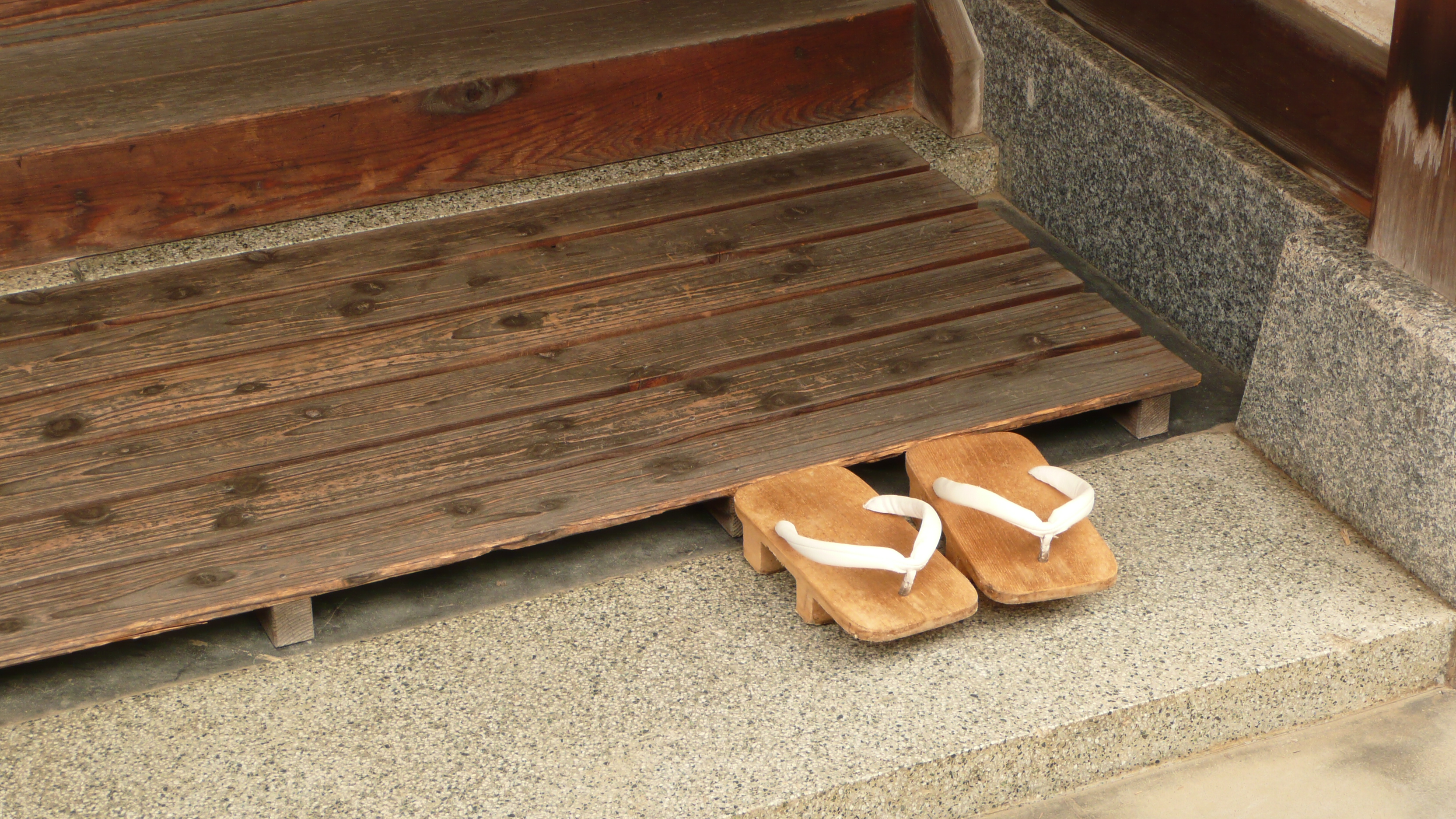 An example of traditional style ryokans is the Hoshino chain, which is located all over Japan. It's a good choice if you've never been to one before.
If you're traveling to Japan and want to stay in a ryokan, you can make reservations in English (JapanHotel.net, JapanHotelsOnline.com, JapaniCan.com, JapaneseGuestHouses.com)
Minshuku
A minshuku is one of the lowest price accommodations in Japan. Starting at only $4,000¥ ($34), your visit likely will include an evening meal and breakfast.
As a minshuku is a budget lodging option, you'll be fending for yourself more, will lack catering by staff and will share communal facilities such as bathrooms and dining tables with others. Sometimes minshukus are like hotels; others literally are spare rooms in private homes in small villages that don't have other types of accommodations. In that case, they're similar to bed and breakfasts (B & Bs) Usually the included meals are simple and Japanese. Unlike B & Bs, however, you'll likely have to prepare your own sleeping futon.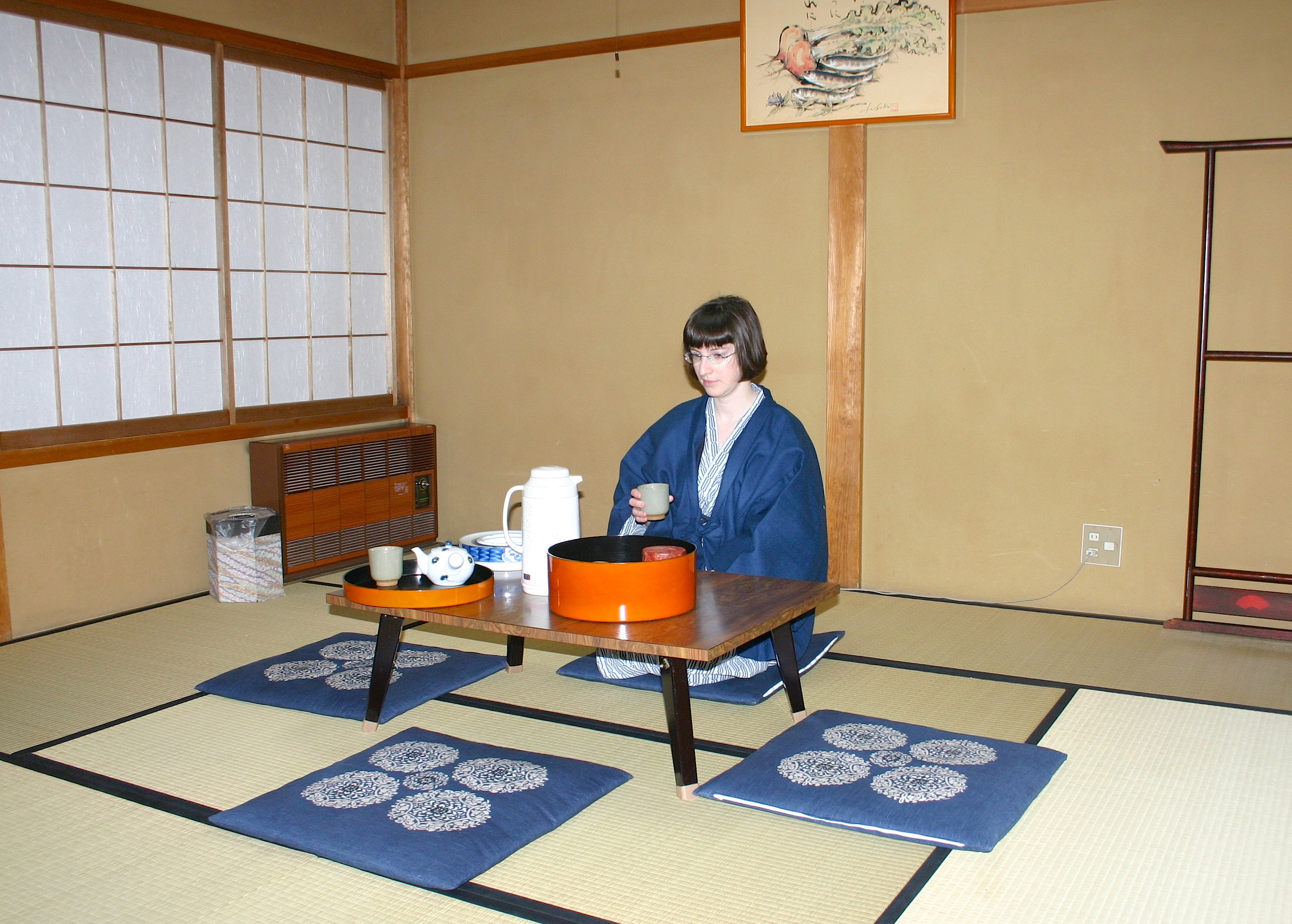 What's it like to stay in a minshuku? Well, it's probably the best opportunity that a short-term visitor to Japan can have to get a first-hand experience of living an authentic Japanese life. When you arrive, you'll often be served tea and a snack.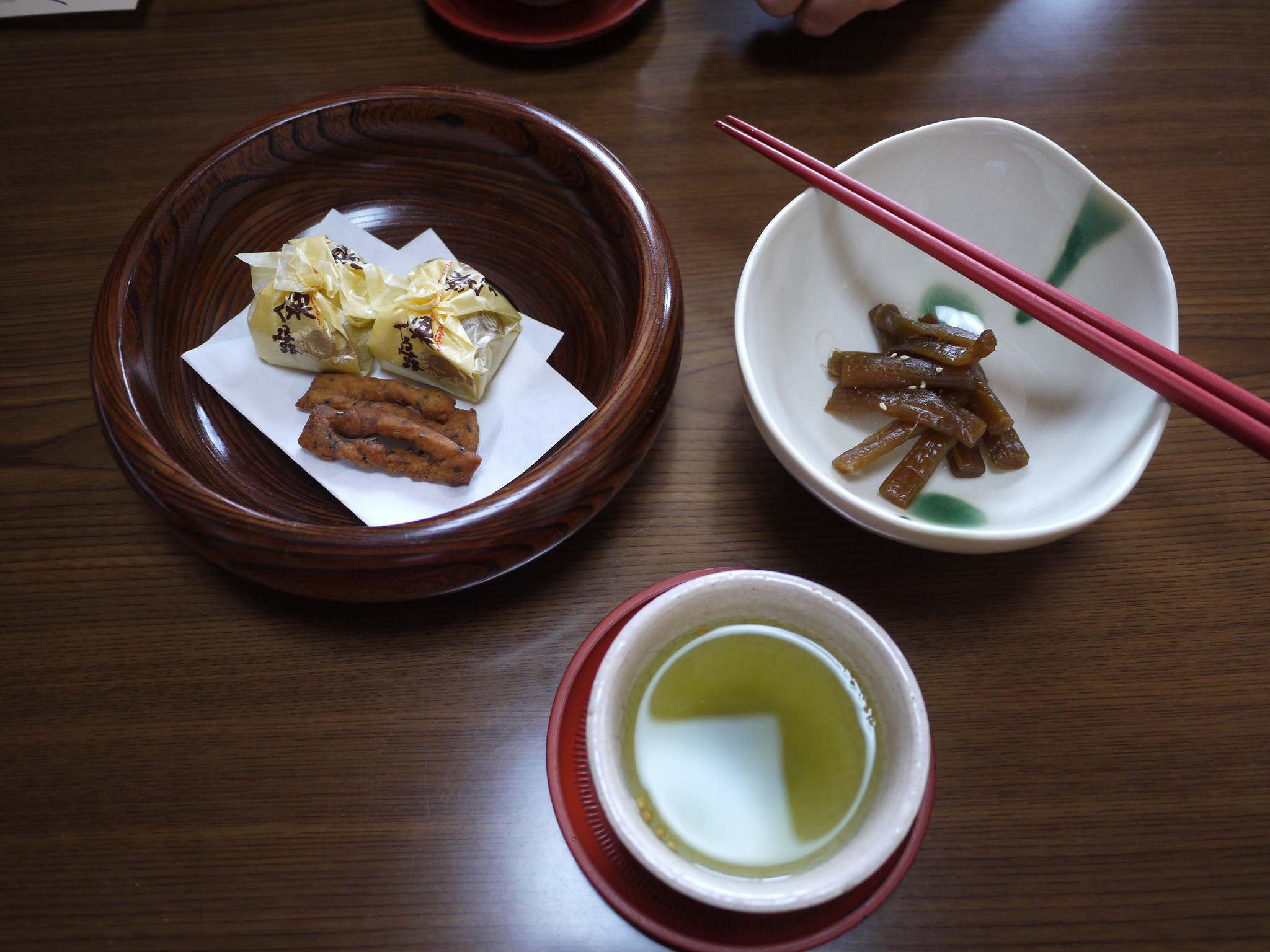 You'll be spending your time on the floor while sitting, eating and sleeping. En suite bathrooms are rare; most baths are communal, separated by gender. For that reason, staying at a minshuku might be a tough gig for the shy.
Gotta Love These Hotels!
At one point while living in Okinawa, Japan, we lived "on the ville." Translated for the uninitiated, that means we didn't live on base but out in the village amongst the Japanese. Our hillside apartment overlooked a hotel that, although looming castle-like during the day, at night it was lit up with neon and beams like a fantasy setting straight from Disneyland. I found out that this was a love hotel. The purpose of these is revealed in the name, plus they rent rooms by the hour. Driving past the hotel revealed lots of well-tended cars parked in carports, their license plates discretely covered by a strategically placed piece of plywood propped against the back of the car. Our friends went to one for their anniversary, and reported that every room was decorated romantically with different themes. They looked through a book of room pictures and selected the one they wanted, one with a private soaking bath, and paid what they felt was rather dearly for it. Love hotels are very popular, and the billion-dollar business survived and even thrived during Japan's economic downturn.
The love hotel near us was different from those in large, mainland Japanese cities. Those tend to be so discrete, often without signs, you could just walk by them and not realize what they are. Windows are darkened on facades so plain that you might have trouble locating the door. Apparently they don't suffer from that, though, because droves of people manage to find them, and it's almost impossible to get a room after midnight. However, if you take a cab and tell the cabbie where you want to go, you'll be at one in no time at all, as he knows exactly where to find them.
Why am I even talking about love hotels in relationship to lodging opportunities? Yup, you guessed it. "Love Actually." People can stay overnight. If that's your cup of tea, make sure you check in sometime between 9 p.m. and 11 p.m. for the best chance to get a room. You don't need reservations except if you want a particular room like the bondage room. By the way, don't stay at one of these overnight if you mind the sounds of people coming and going all night long.
On that note, I'll stop writing for now. Until next time, enjoy life and start planning that trip to Japan. As Schwarzenegger dramatically said, "I'll be back!"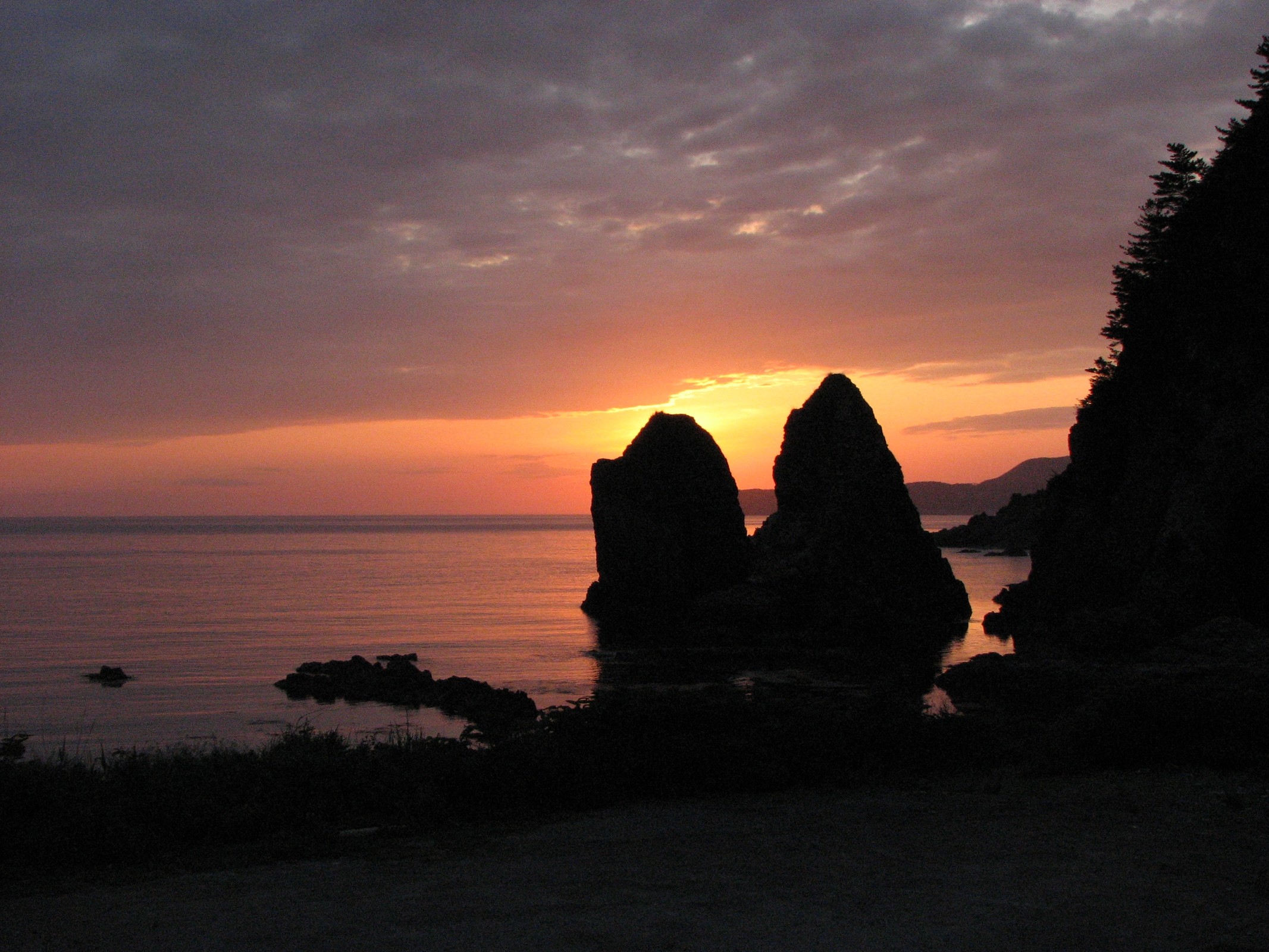 Photo credits Maarten Heerlien, Stéfan, Dushan Hanuska, Steph Gray, Saké Puppets and sodai gomi.
Previous:
Shukubo and Other Unusual Japanese Lodging Experiences
Next:
Japanese IC Cards Aren't Just for Train Travel