Unusual Japanese Museums
Diane M. Sattler, Ph.D.
6 Nov 2015
In Japan, it is said that the wealthy collect art; others collect anything they come across that piques their interest and captures their imaginations. Some private collections have been turned into museums where the public can view exhibits in wonder—or in some cases, disgust. Other museums have sprung up to show off the wares of various manufacturers. Our first museum began as an offbeat doctor's private collection of parasites.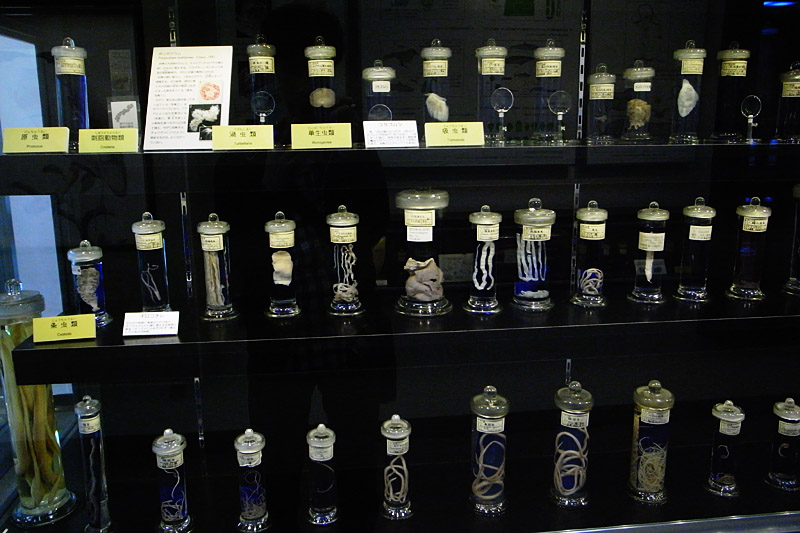 Meguro Parasitological Museum
Tokyo hosts this one room museum that started life under a doctor's care. It was from the time when human fertilizer was used in agriculture. A key exhibit is the supersized tapeworm under glass. This one's not for the queasy!
Fantastic Specimen Museum
The Fantastic Specimen Museum is a cryptozoology museum located in a hotel with free admission that's open 24 hours a day for the zoologically artistic or curious visitors. Its Japanese name, "Synthesis Within a Case," conveys what you'll see: a combination of shells or other cases combined with parts of small, desiccated critters, products of imaginative designers of, er, really weird stuff. You may walk out of there feeling glad that they didn't design our world!
The third floor has "Seven Deadly Sins: Appearance of Vices." The second floor has "Visions of Beasts, and the first floor features "Living in Phantom World Nada." If looking at all those exhibits has increased your appetite rather than ruined it, you can visit the cafeteria in the basement.
Sex Museums
A Shinto shrine seems an unlikely place for a sex museum, but that's where some are. I guess that's because Shintoism reveres nature, and, well, sex is part of nature.
Although the Hihokan Sex Museum is now closed, never fear—there are others very much alive. Several are in the Gunma Prefecture alone. The "Life and Sex Museum" has some intriguing displays, such as:
A life-sized display of a naked woman, cut out to display a full-term baby in utero
A reclining plastic woman with baby's head breaching as the baby gives a "thumbs up" sign
A plastic woman, dressed partially in funeral garb, defecating on her dead husband's likeness and many other fecal-focused displays
A cardboard cutout so guys can put their heads on a woman's body for photos
A suit that guys can put on to feel the weight of being pregnant and perhaps simulate and gain some empathy for pregnancy challenges
A hidden room with a double bed, box of tissues and a sign exhorting folks to have a baby as a souvenir of their sex museum experience and to help Japan's falling birth rates
Want more? How about orgy room for those over 18 years old, complete with chains, shackles, sex chairs and rotating bed?
On that note, maybe the salt museum has something to help soothe the savage beast in the next museum.
Salt and Tobacco Museum
This museum was recently relocated from Shibuya to a spot close to the Tokyo Sky Tree. Now it's a larger facility including such things as:
Mined salt slab weighing about a ton and a half
Objects made of salt
Facility for making salt
Display of tobacco package designs
Pipe exhibits
Library reading room
Smoking room
Enhanced gift shop
Seiko Museum
Also located near the Tokyo Sky Tree, watch lovers will enjoy the Seiko Museum. It includes the history of watches and displays of watches valued from $50-$400,000 as well as some of the first watches the company produced.
Piggy Bank Museum
A floor above a Kurashiki antiques store holds a fun collection of piggy banks that you can see for free. Baseball mascots include a piggy bank of KFC's colonel that's sporting a Tigers' uniform. Joining those is an unusual kissing boy and girl piggy bank and many, many others to lighten your day.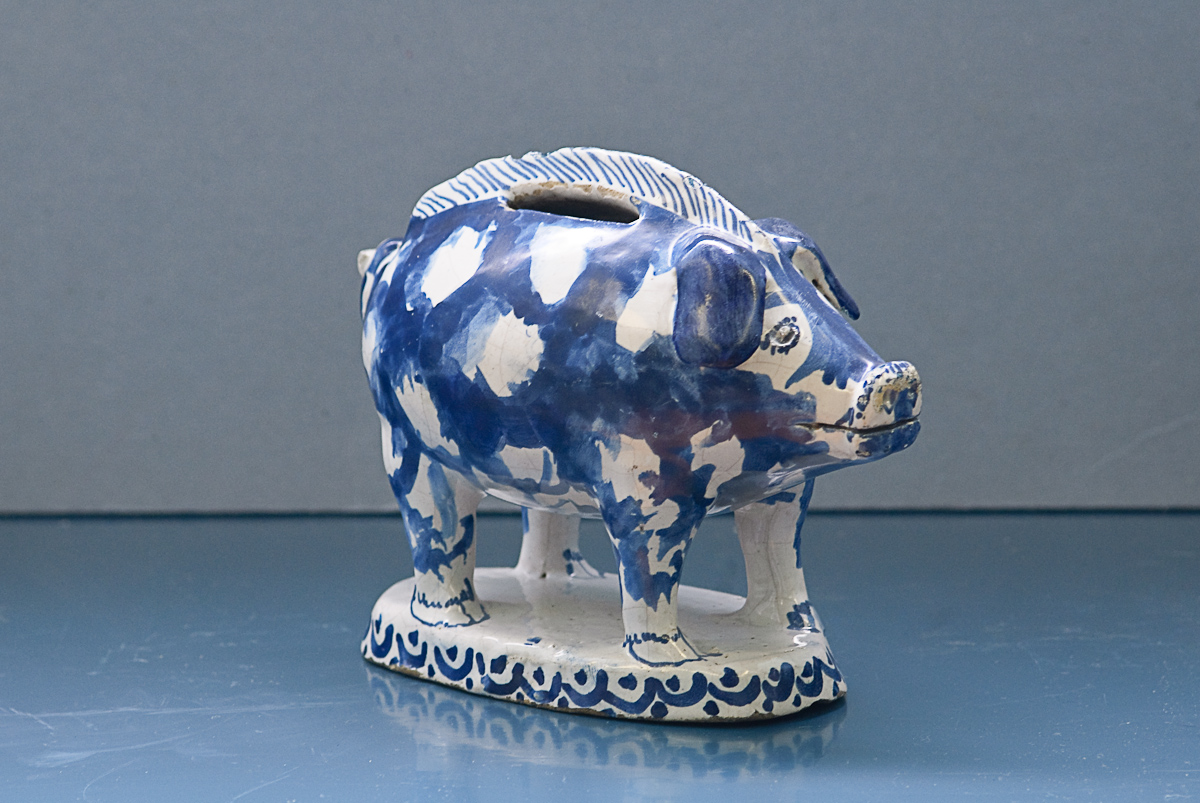 Japanese Rural Toy Museum
This museum also is in Kurashiki. Folk toys from rural Japan from modern to the Edo period keep vigil here. They're made from all natural materials, such as wood, bamboo, ceramic, stone and cloth (noticeably absent are any that are made of plastic). Although the museum charges ¥400 (about $4) admission, browsing in the souvenir shop is free.
Maneki Neko Museum
Here in Seto, again from the end of the Edo period, is the good luck cat that invites visitors into its museum. Since the cat is raising its left hand, it's traditionally inviting us to come in. Nowadays, it also can signify beckoning luck in love, riches and a long life. If the cat had been raising its right hand, it would be beckoning money to come hither. The Maneki Neko Museum celebrates the role of the beckoning cat in Japanese culture.
Teddy Bear Museums
Kobe has a Teddy Bear Museum in the Kitano region. American teddy bears, other toys and even a replicated American kitchen is displayed in this old, wooden home conversion.
An extensive collection of more than 3,000 teddy bears from around the globe is at the Hida Takayama Teddy Bear Museum. This museum also is in a converted house that's a century and a half old. Speaking of old, one Austrian teddy bear is over a century old—a really, really long life in teddy bear years!
The Nasu Teddy Bear Museum's two story building houses a permanent display on the first floor with special exhibits on the second floor, such as moving displays of a bear wedding and a fashion show. Totoro bears are the crowd's favorite special exhibit in addition to the Christmas display and a recent Olympic bear display. It's OK to take pictures, and that's what most visitors do. Periodically, bears shoot back at different angles out of catapults. If bears begin to bore you or your tribe, there's a bakery and handmade goods shop opposite the museum. The crown prince and wife have visited this very museum, so you could consider it a royal experience and gain boasting rights.
Nasu Stained Glass Museum
Another Nasu location provides a relaxing, church-like experience. As you wander through the space bathed in a colorful glow of stained glass windows depicting Biblical themes. The windows transport you back to England and Scotland at the turn of the last century. The hands-on artisans among us can participate in a stained glass production experience at an extra cost. You may be tempted to snap a photo of the windows, but that's not permitted. Just sit back on antique overstuffed sofas and relax to the hourly 30-minute demo of the huge pipe organ at the St. Raphael Chapel. Private chapel services are held for thirty minutes, also. As if that were not enough, try to catch the demos of antique music boxes. If you're lucky, you may even come across a wedding in progress. Want something more secular for a break? Try the cafe in an outbuilding.
Museum of Earrings
Shintou-Mura in Gunma is home to this unusual museum that exhibits prehistoric earrings excavated by archeologists near an ancient watering place. Single earrings, colored red, clay or black, were among the hundreds found in this ongoing, extensive dig of an entire intact village. It was well preserved on the slope of a hill under layers of volcanic ash, a Japanese Pompeii of sorts.
Kite Museum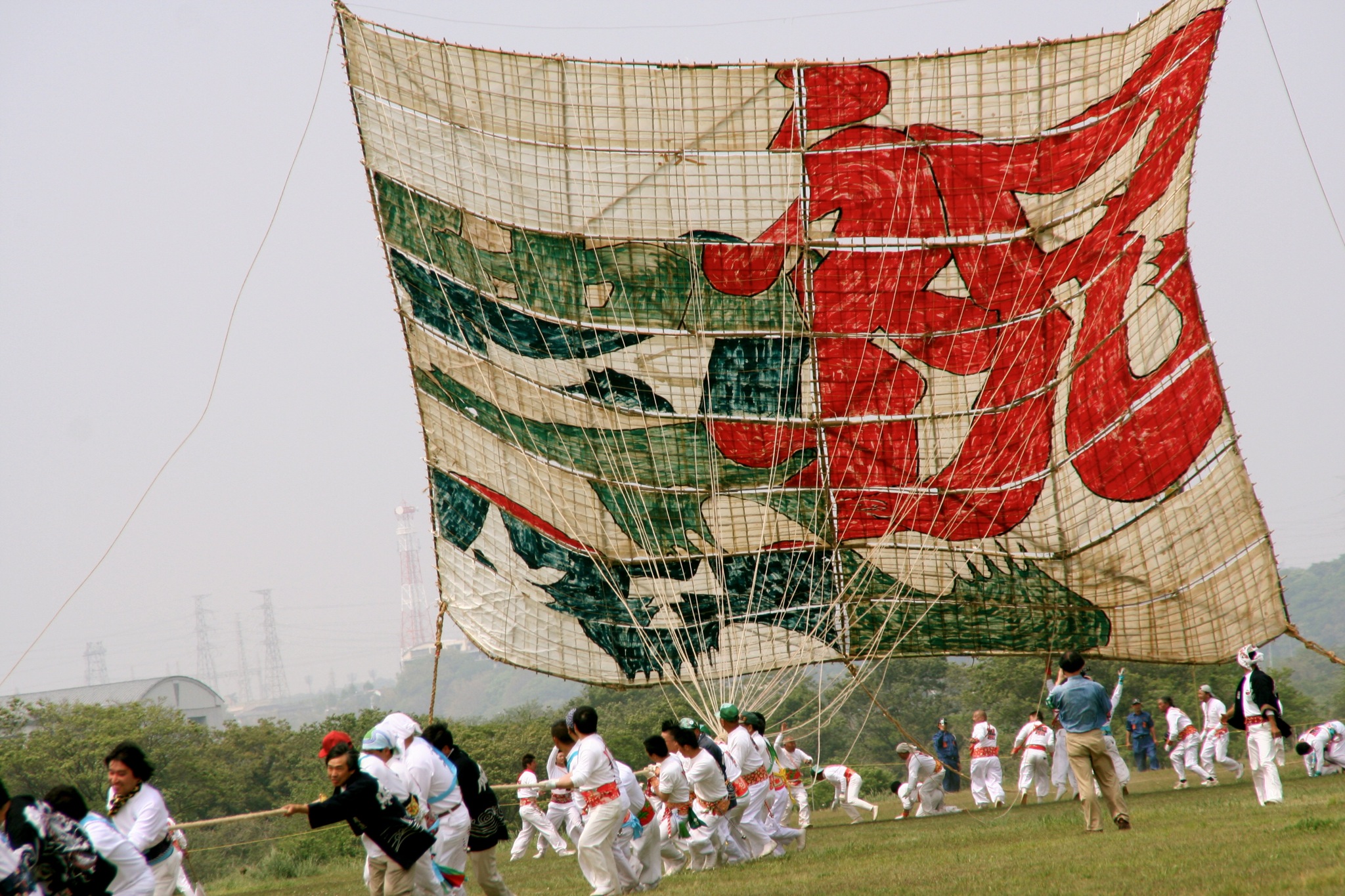 One Japanese kite museum, "Tako-No-Hakubutsukan," is on the fifth floor of the Tasmeiken Restaurant in downtown Tokyo. The small space boasts about 3,000 traditional and other Asian style kites with bamboo frames and handmade washi paper. Exhibits are open in the afternoons.
Ryogoku Fireworks Museum
Our last museum for this time celebrates something else that flies through the air: fireworks. This museum is free, but also open only in the afternoons. It's located near the EKO Institute and features everything related to fireworks, including a life-size fireworks tube used in the Edo era and a video of how fireworks are made.
As we sign off for now, picture the grand finale of your favorite fireworks display, no matter where it was! Stay tuned for the next museum episode...
Photo credits blueskyfantasie, 23 dingen voor musea and kazuletokyoite.
Previous:
Sapporo's Snow Festival and Much More
Next:
Still More Unusual Japanese Museums