Sapporo's Snow Festival and Much More
Diane M. Sattler, Ph.D.
30 Oct 2015
Sapporo, Japan hosts the world famous Snow Festival for seven days in February. During that period, a couple of million people visit the area each year, so you get that it's a very large venue. In fact, it takes place at three sites: Odori Park, Susukino and Tsudome. The annual International Snow Sculpture contest in Odori Park now attracts more than a dozen teams from all over the world. It had humble beginnings in 1950 with local high school kids building snow sculptures. Each year the competition grew larger.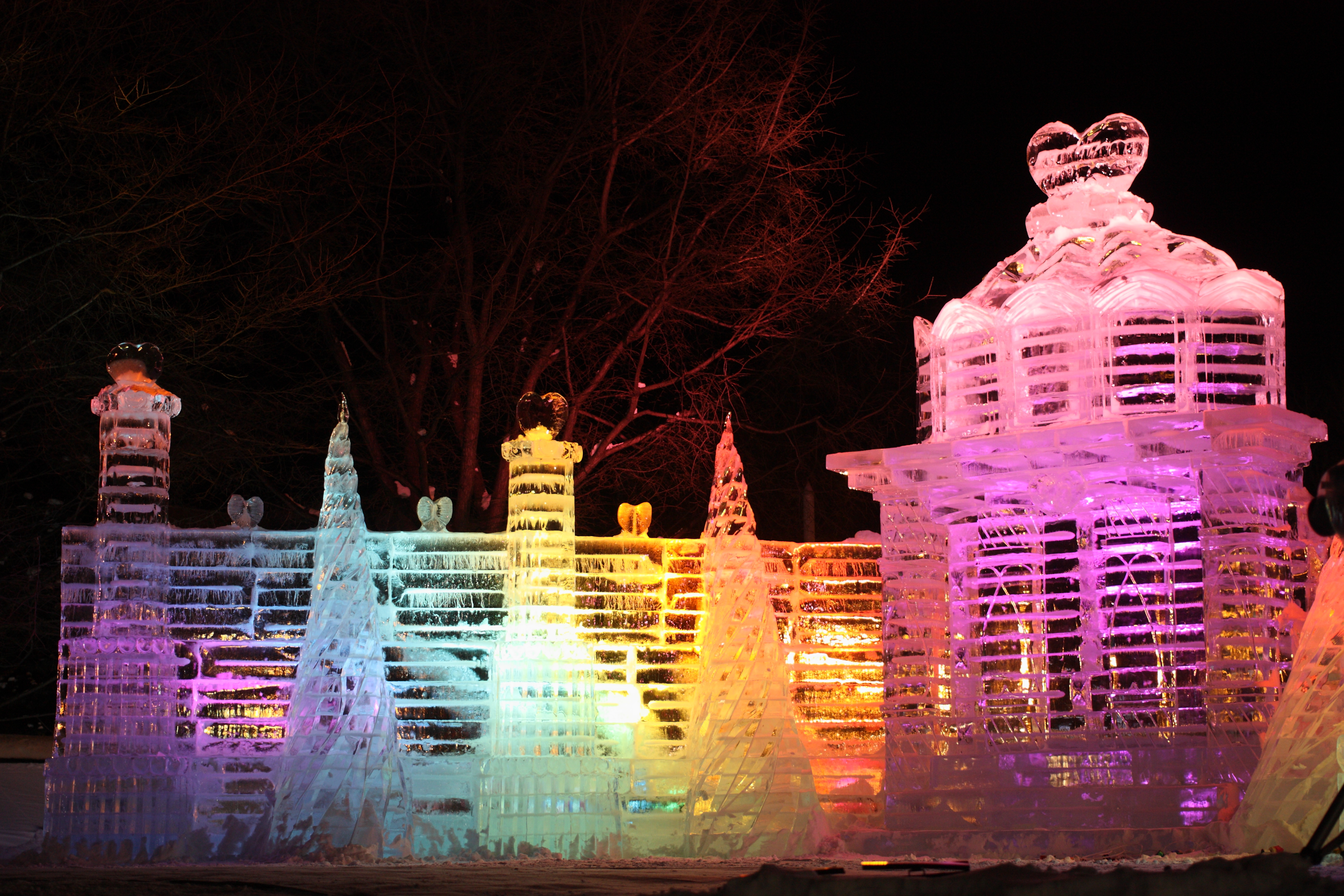 Day Trippin'
As attractive as the snow festival is, Sapporo has much to offer all year round. We'll explore Sapporo tourism's tours of Sapporo on foot for some inexpensive ways to see Sapporo for ¥500, ¥1,000 or ¥3,000 per person. Each will be a memorable tour of Sapporo, including an inexpensive little known spot for lunch surrounded by shops and parks that are lined with historic buildings. You can't go wrong, no matter what your budget.
Budget Tour at ¥500 (about $4)
Although this is the least expensive tour, it offers opportunities for unforgettable fun. At Sapporo Station, grab a map and take a tour of the Hokkaido University Museum that displays dinosaur fossils. You are free to walk around the university's campus. All of the other places are accessible by walking from Sapporo Station. Remember, it's the cheap tour, OK?
Your next stop is at the former Hokkaido Government Building, which, perhaps surprisingly, is in American style—neo-Baroque to be specific. Within its walls are architectural exhibits.
It's time for lunch at your next stop. Sapporo City Hall has a cafeteria with cheap eats for ¥500, which even comes with a view of Japanese gardens. What more do you need?
Odori Park offers more than just the snow sculptures. Many weekend events are held at this popular venue, and your chances of happening upon one are excellent. If you'd prefer quiet contemplation, the park has enough spaces to get away from the action, too.
Next up, Senshu is a main store where you can get a free drink of water drawn from under the soil of the Toyohira River and also grab a snack or souvenir at the café.
Chika-Chika offers street performances and musicians at the Sapporo Ekimae-dori underground walkway.
Your final stop on this tour is at the JR Tower Art Project where you can view more than 50 artistic works in the landmark JR Tower.
Budget Tour at ¥1,000 ($8.30)
First, get an all-day subway ticket (Donichika ticket) that's good on weekends and holidays. That will be ¥520 (a little more than $4) per person.
First stop on the Namboku Line is the Sumikawa Station. There you'll see Tenjinyama Park, which features a Japanese garden where you can wander in plum and cherry groves, particularly striking in the spring when the trees are in full bloom. You can also check out the Art Studio, which offers free access to books about Sapporo.
Time to eat? Take the Namboku Line to the Odori Station. HUG Eat is similar to a mall food court where you can get a variety of dishes, many of them inexpensive. Take your food and eat at the seating area if you wish, then wander through the adjacent mart to check out the souvenirs.
Next stop is the Maruyama Koen Station where you'll see a café, Rokkatei Jinga Chaya. You can get a ¥100 ($.83, can you believe it?) dessert, a hot rice cake (nakansama), that comes with a free cup of green tea.
Walk to Maruyama Park/Hokkaido Shrine, where you can walk to the summit of Mt. Maruyama in about 30 minutes (or an hour if you have some esteemed elders along). The route is a gradual slope through the primeval forest national monument. At the summit is a great view of Sapporo on a clear day.
Take the Tozai Line and get off at Bus Center-Mae Station. The next stop is the Chitosetsuru Sake Museum where you can get a free drink (no, not of sake!) of the same water that's used to make Sapporo's famous sake, Chitosetsuru. You can also get sake souvenirs.
Your final stop will be to walk to the Sapporo Odori Underground Walkway Gallery. Located, well, underground, this subway link is also an art gallery with many exhibits.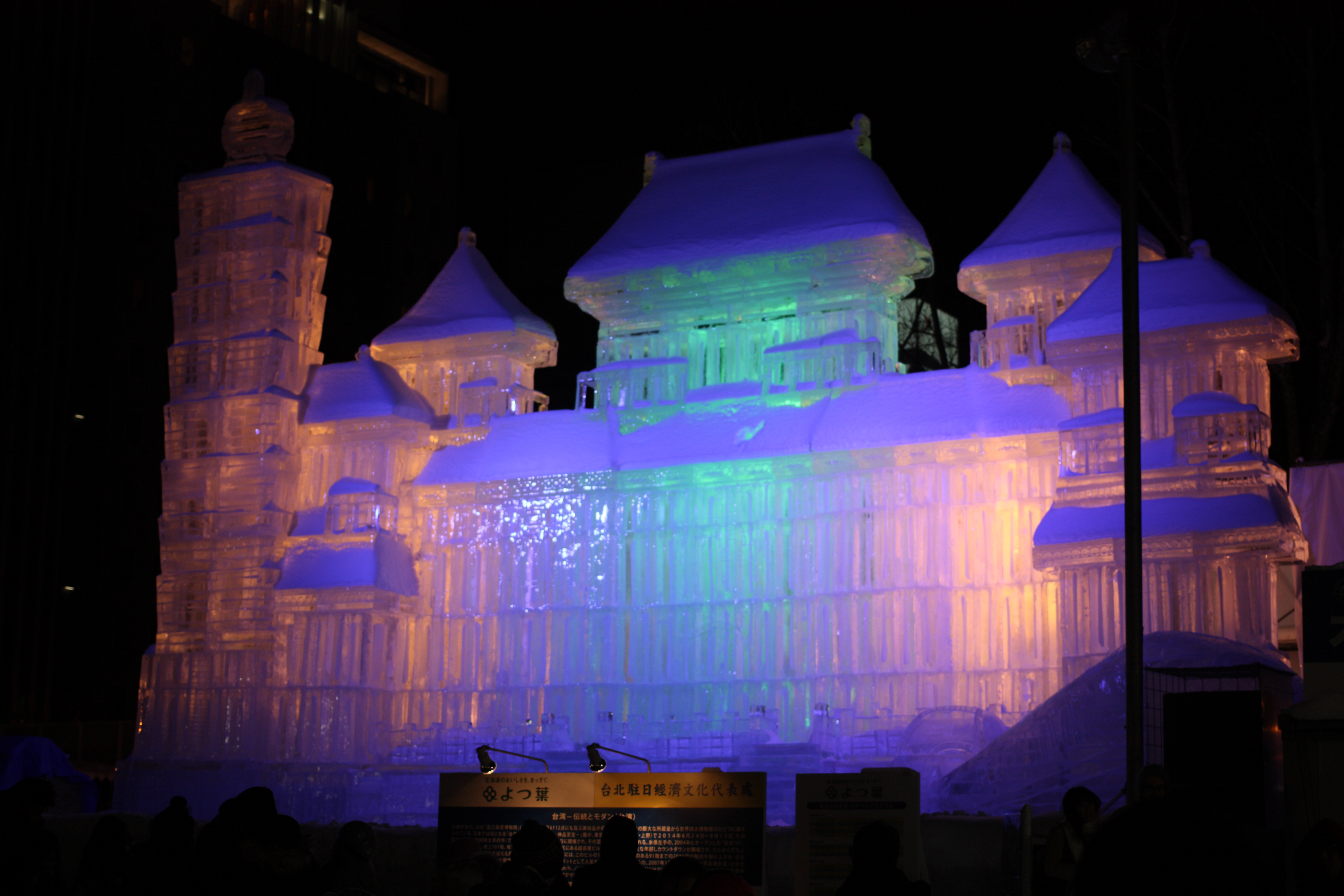 Deluxe Tour at ¥3,000 ($25)
Starting at the Sapporo Station, purchase a one day subway card for ¥830 (about $7). While you're at the station, pick up a lunch to go for ¥540 (about $4.50).
Take the Toho Line, Kanjo-Dori Higashi. Your stop will be at Moerenuma Park, but you'll take the Chuo bus ¥210 (just under $2) to get there. In the summer you can enjoy the sea fountain. During the winter, there's sledding on Mt. Moerenuma. You can eat your lunch in the park, or if it's cold, you can eat in the glass pyramid.
Get the Toho Line Higashi-Kuakusho-mae Station to Hokkaido Park and travel to the Sapporo Beer Museum, the only one in Japan at this writing). They offer some beers to try: Black Label, Classic (which is in Hokkaido only) or Kaitakushi, which is a pioneer beer. Snacks and souvenirs also are available. You're surprised, right?
You can take a bus to Hokkaido Kyogijo-mae Station for ¥210 (just under $2) to Makamani Park, which is the site of the '72 Olympic Winter Games' ice arena. Now it displays various mementos from that time on the third floor with a ¥260 (a little more than $2) admission fee.
It's not a long walk to the Rokka Library is where you can rest and enjoy coffee while perusing some of the thousands of books about food.
OK. Now you're hungry after looking at pictures of mouth-watering food, so walk to the subway's Mokamani Station. Get a snack at Pia Herb here.
Take the Namboku Line to Odori Station. At the Odori Subway station there's a stand-up soba stall, an experience in itself akin to going to an automat in New York City. At the soba stall, you can get a satisfying bowl of steaming soba for ¥290 (about $2.50).
From the subway Tozai Line, go to the Maruyama Park Station, then take the JR Hokkaido Bus to Ashiyama-koen-mae stop at ¥210 again. At Asahiyama Memorial Park, go to the top of the observation deck for a great night view of Sapporo, including the lighted fountain.
Want to splurge a bit?
Hope you've enjoyed your inexpensive tours of Sapporo. Since you've saved so much on your tours, let's splurge a bit at a top-notch local restaurant. Before we go in, here's the scoop. The cold water at the table is to drink. The warm towels are to wipe your hands (hey, not to take a bird bath with). And, best yet, there's no tipping as always in Japanese restaurants.
Now, off to the opposite of cheap eats, the Camarade Sapporo, a French restaurant featuring wild game meat. They hunt, butcher, age and process the meat themselves. (Too much information? I agree.) Guests can get a deer roast or even a rare game meat in the Chef's Special Course, which is ¥5000 (about $42) and up. If the price is too high but you'd still like to experience it, try lunch, which is more affordable. Lunch features charcuterie, AKA cold cooked meats.
Still need souvenirs?
Tanukikoji Shopping Arcade in downtown Sapporo is a covered part of the Odori shopping district that's a few blocks long and boasts nearly 200 old and new shops. The area first was developed in 1869. You'll wander past or in souvenir shops until you drop, then you can take a break at the karaoke bars.
Sapporo is festive year-round. In the winter, it turns into the city of lights; Sapporo's White Illumination starts at the end of November and continues throughout the winter season. Visitors can get good views from almost any high point, but a good indoor spot is at the Sapporo TV Tower's restaurants on the third floor. It's free to ride the elevator up to the top. If you want to dine there, lines can be long for window seats.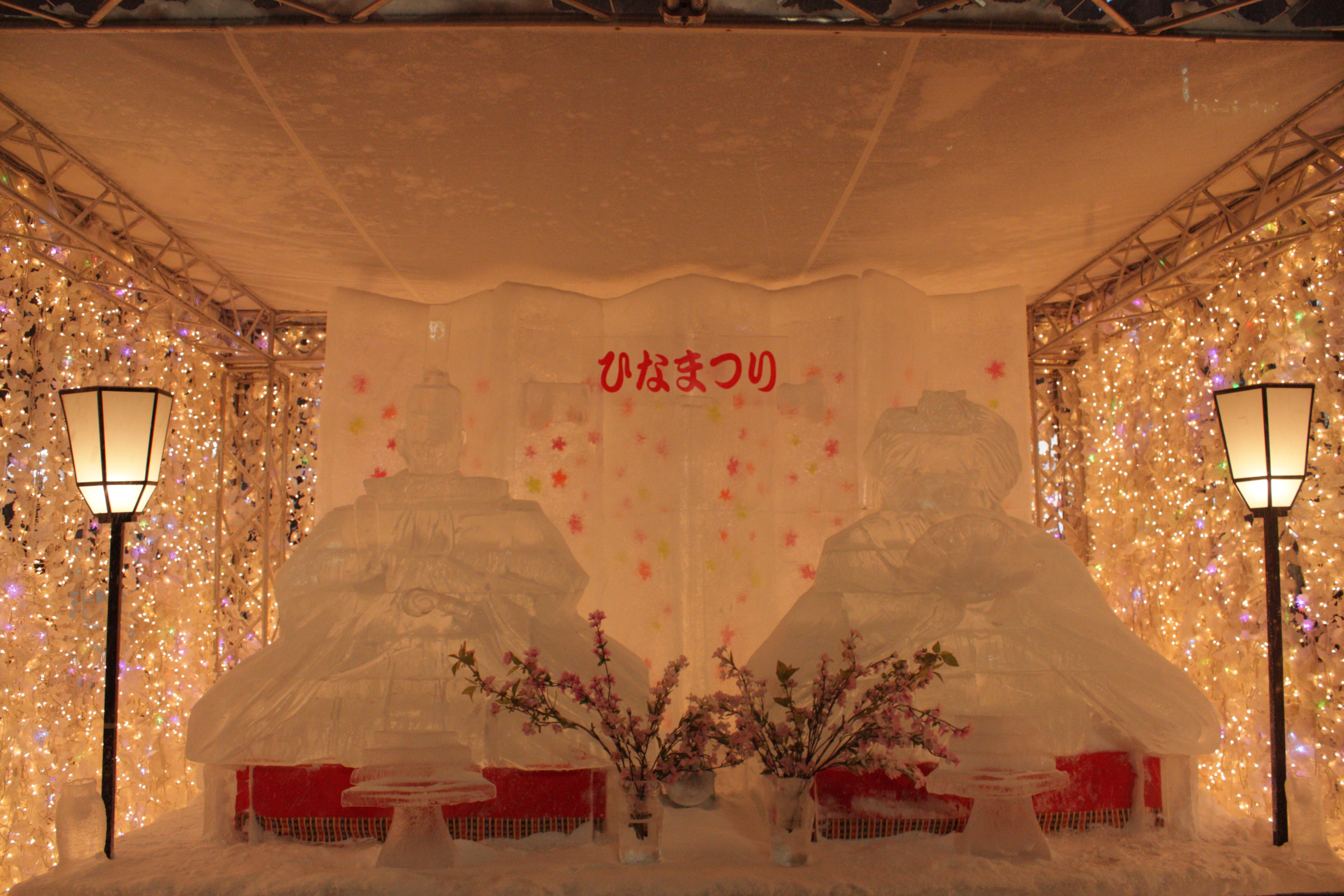 Link to official Sapporo Snow Festival website and Facebook.
Photo credits iyoupapa, iyoupapa, and iyoupapa.
Previous:
Japanese Train Museums
Next:
Unusual Japanese Museums