Japanese War Museums
Diane M. Sattler, Ph.D.
20 Nov 2015
In recent blogs, we've introduced you to some interesting and unusual Japanese museums. This blog emphasizes temples, shrines and museums that are focused on war, weapons of war, aviation and the events during WWII. Given the U.S. and Japan's ever evolving, complicated relationship, Japanese war museums deserve this article of their own. However, readers beware: you may be surprised and even dismayed at what you'll read in parts of this article. You may decide that you'd like to visit some of these (or, perhaps, avoid them). These museums are some examples of Japanese war museums.
Aviation Museums
Hamamaatsu Air Base
Located just north of Hamamatsu in the Shizuoka Prefecture, this base has an aviation museum. Along with historical Japanese defense aircraft, a restored WWII Zero claims a prominent spot.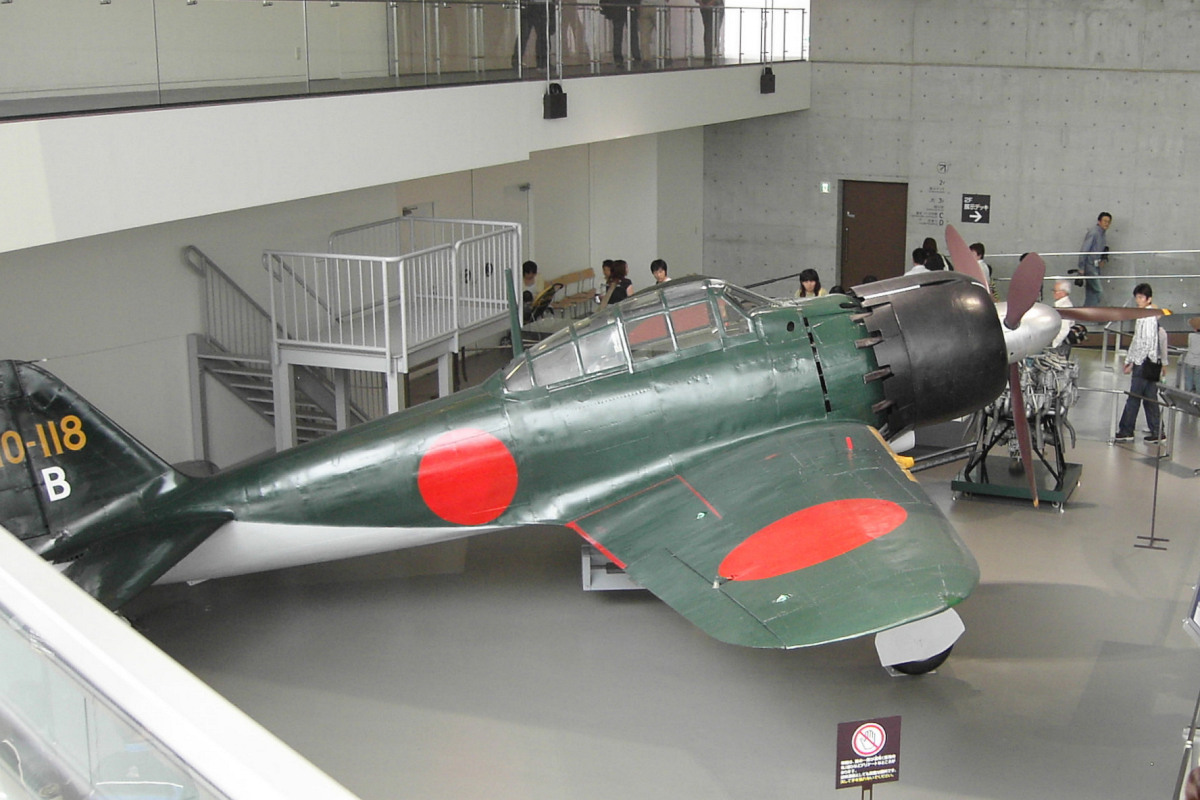 Tokorozawa Aviation Museum
Tokorozawa Aviation Museum has aircraft and engine displays, along with a 200-seat IMAX theater. One of the most interesting areas is an experience exhibit on every 2nd and 4th Saturday. Workshops for young and old allow participants to create and fly model planes; they also learn the principles of flight. By the way, this airfield was Japan's first with only a single runway. Built just after the turn of the 20th century, this attests to the modest size of the operation. Next to the museum is a large park to wander through.
Chiran Peace Museum for Kamikaze Pilots
Located at Minakidushu, Kagoshima, this is where the Kamikaze suicide attackers from the Empire of Japan took off to dive their planes into Allied targets during WWII. It may be difficult for those who lost relatives and friends (or ancestors) to Kamikazes to see this display. Mossy stone lanterns for the fallen line the front pathway. Exhibits include four airplanes: Hayabusa, Hien, Hayate and Zero as well as documents and artifacts about the pilots.
Weapons of War
Igra-ryu Ninja Museum
Mie Prefecture hosts this museum commemorating the history of ninja and ancient ninjutsu writings. Displays of tools, including real shuriken (handheld throwing blades that are also known as ninja stars.) The model village exhibit is used for demos. Incidentally, the village may seem very familiar to gamers, as the American online virtual world, "Second Life," features a version of this museum. Déjà vu all over again (as Yogi would say)?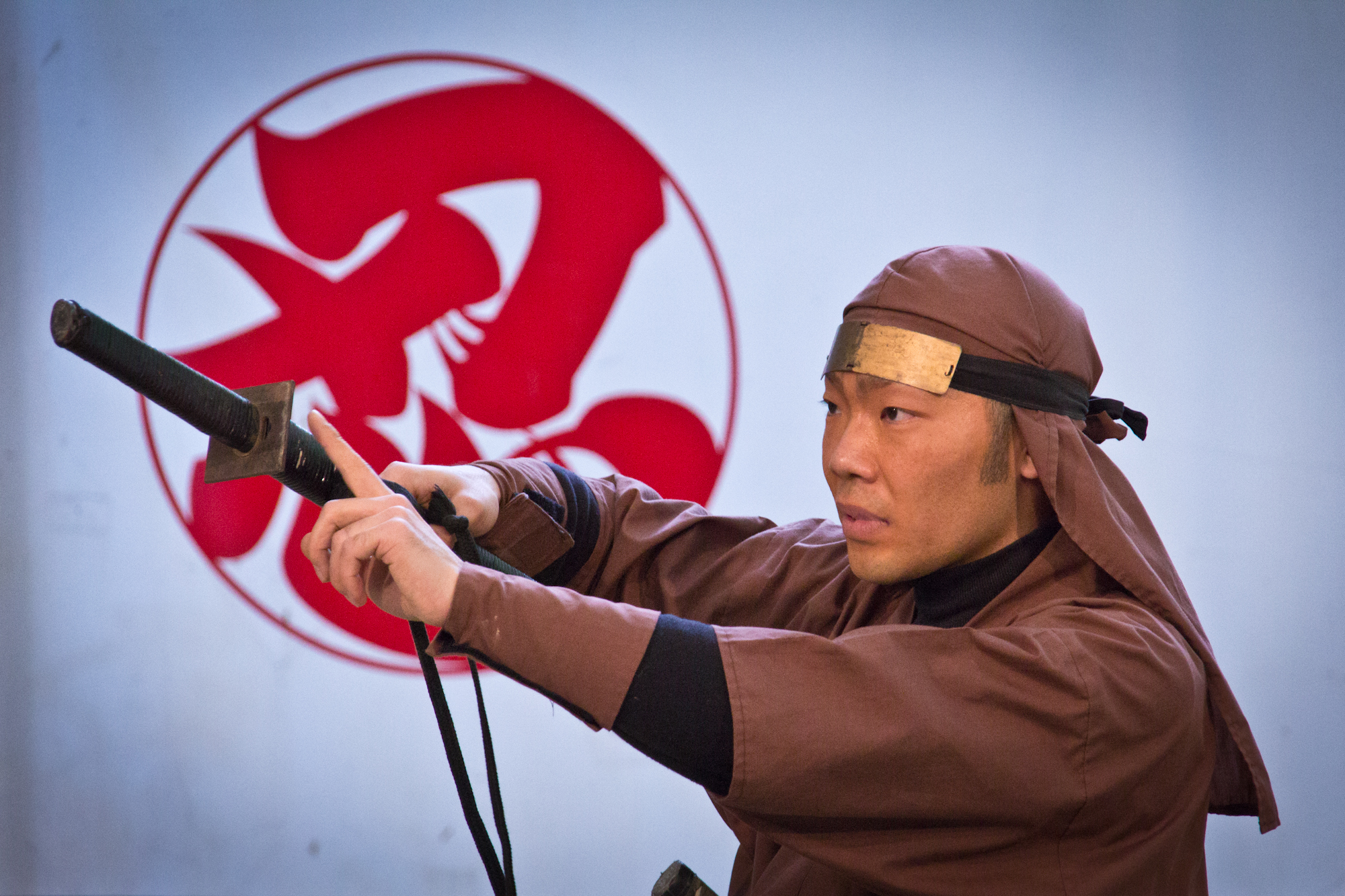 Japanese Sword Museum (Token hakubutsukan)
This small Tokyo museum, run by the Society for the Preservation of Japanese Art Swords, is open to the public only on Sundays. They offer lectures and workshops about different types of swords, such as the bizen swords, techniques for preserving swords and certification exams for identifying and caring for swords. The 150 exhibits include mountings and armor along with, of course, swords.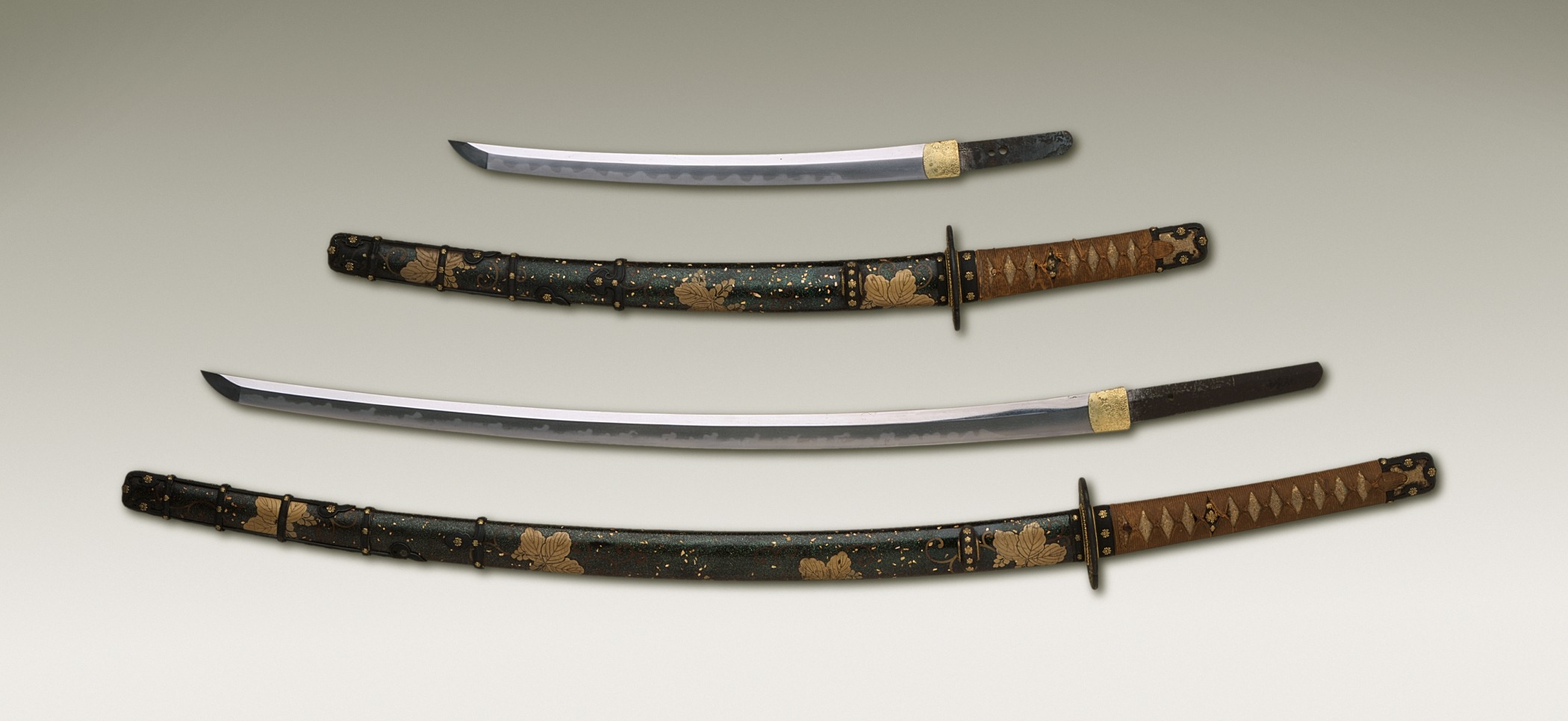 Matsumoto Castle
This black castle in Nagano Prefecture has a gun museum, Teppo Gura, on the second floor of the main keep. Features include what you'd expect: guns, armor and a lot of other weapons. Teppo is a type of Japanese "fuse" gun handmade by Japanese blacksmiths.
Poison Gas Museum
One of our previous blogs about Rabbit Island briefly mentioned the Poison Gas Museum located on Okunoshima. It was formerly a chemical weapon factory that produced mustard and tear gas. Since the Japanese signed the Geneva Protocol banning the use of these chemical weapons, this museum has been used to educate the public about the evils of poison gases and war.
WWII Museums/Peace Museums
Bansei Tokko Peace Museum
Minamisatsuma, another name for this museum in the Kagoshima Prefecture, commemorates the Japanese airmen lost during the final moments of WWII.
Center of the Tokyo Raids and War Damage
This Tokyo Daikushu Sensai Shiryo Senta provides information, artifacts and photos from the WWII bombing of Tokyo.
Kukuromachi Elementary School Peace Museum
Kukuromachi school was very close to ground zero. After the atomic bomb hit, the Hiroshima school was used as a first aid station in the shell that remained of the building. The peace museum, which in in the basement of the building, displays photographs and objects damaged from the blast. These displays are very difficult to see, knowing the human suffering behind the displays. But, probably the most difficult one for me to see was the next museum.
Hiroshima Peace Memorial Museum
You may remember our visit to this museum from the description in the Hiroshima blog. The museum is part of the moving Hiroshima Peace Memorial Park. It documents WWII bombing and strives to promote world peace by pointing out the human costs of war with disturbingly graphic displays. Exhibits of personal effects of bomb victims, the effects on materials, including human flesh make visitors become very quiet. Many tear-up. Distinguished visitors such as presidents and prime ministers of various countries have visited this, the most famous Japanese peace museum. Dignitaries and famous people from the U.S. who have visited over the years include: Jimmy Carter, Elie Wiesel, Florence Griffith-Joyner, Leonard Bernstein and many others. And, of course, yours truly also visited.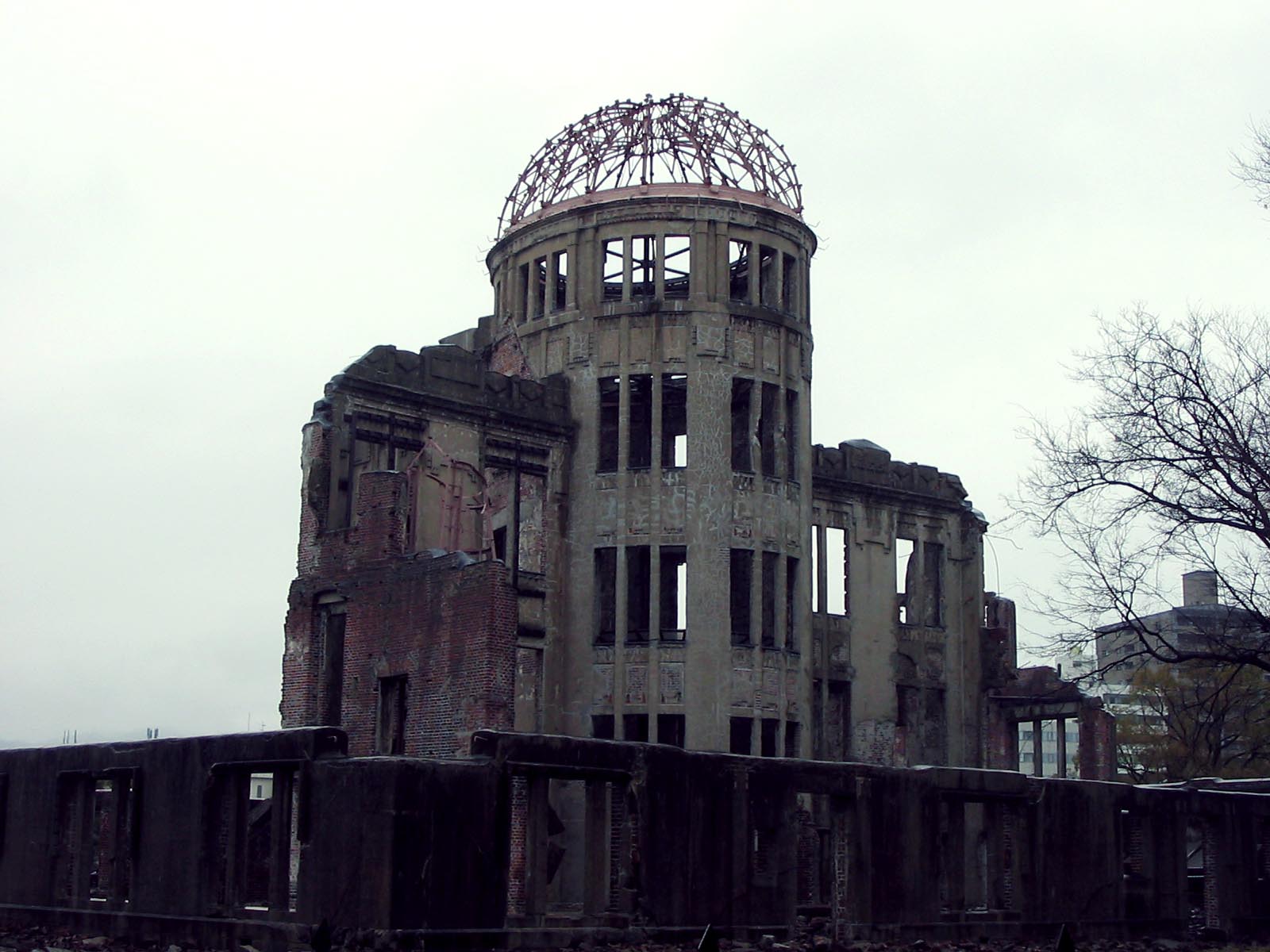 Nagasaki Atomic Bomb Museum
This museum is next to the Nagasaki National Peace Memorial Hall of the Atomic Bomb Victims, the counterpart of Hiroshima's museum. Like that museum, this one also focuses on the negative effects of WWII bombing, and, by extension, the value of peace. Warning: extremely graphic exhibits include a helmet containing a human skull remaining within and the bones of a human hand that are fused to glass, perhaps in a final grasp for escape.
Okinawa Prefectural Peace Memorial Museum
Also mentioned in a previous blog about Okinawa, this museum focuses on teaching lessons from the vicious Battle of Okinawa, especially to younger generations. It, along with the other war museums, has the goal of promoting peace.
A Disturbing New Trend For War Museums?
Naming museums "peace museums" seems to convey Japanese awareness that war is devastating for every country involved, and that avoiding war and promoting peace is the ultimate goal. However, the pendulum seems to be swinging again. During the years following WWII, Japan disavowed any culpability by denying, downplaying or simply ignoring their roles in the war atrocities.
More recently, Japan has acknowledged (and put into their history texts and also changing the the way the story is told in some of the museums) some of their own contributions to war issues. Now, they seem to be reconsidering that position, becoming more conservative. That's what appears to be happening in the following two examples of Japanese peace museums. You can draw your own conclusions about the issue as it unfolds in future years.
Osaka International Peace Center
According to a recent article in Wikipedia, this museum has become more conservative after getting pressure from Japanese politicians. It expanded exhibits about U.S. air raids and eliminated items about Japan's Asian activities during the war. In other words, the presentation of historical events was censored, downplaying any responsibility that Japan bears for WWII activities, which many view as a disturbing, a step back in an apparent attempt at historical revisionism.
Yushukan
This museum, in the Yasukuni Shrine in Chiyoda, Tokyo, claims to be the oldest military museum in Japan. With a focus that minimizes Japan's actions during WWII and gives a positive focus on their aggressive past has been contentious both within and outside of Japan.
These museums may raise your awareness and even be thought provoking, but next time, we'll be back with museums that may be more entertaining. Hope to see you then!
Photo credits Spiegel, John Gillespie, Ashley Van Haeften and likeablerodent
Previous:
Still More Unusual Japanese Museums
Next:
Off the beaten path: Exploring Japan's special interest museums