Off the beaten path: Exploring Japan's special interest museums
Diane M. Sattler, Ph.D.
27 Nov 2015
Japan is a treasure trove of unusual museums, and in this blog we'll continue looking at some of those specialized, usually small museums. Many are owned by people who turned their private collection into a public museum. The Lennon Museum's collection was donated by John Lennon's wife, Yoko Ono. Sometimes collectors even run their own museums. Other museums are founded and operated by companies such as the Dentsu advertising agency, and those might even be located somewhere in the same building as the business. One of the things that usually impresses visitors to Japan (even those of us who live there for a time) are the wood carvings on temples and shrines. The craftsmanship has been honed over centuries, and is truly memorable. We'll turn first to a couple of wood museums.
Inami Wood Carving Composite Hall
Japan has a long wood carving tradition, and this museum celebrates more than 200 years of wood carving. Many types of carving handicrafts are exhibited, including ramma (transoms) and shishi-gashira (lion's head). A Inami sculpture capsule vending machine is available, and it's so popular that staff are hard-pressed to keep it stocked. The recently completed anime life-size sculpture, Koitabi: True Tours Nanto, is now on permanent exhibit, according to the museum's website.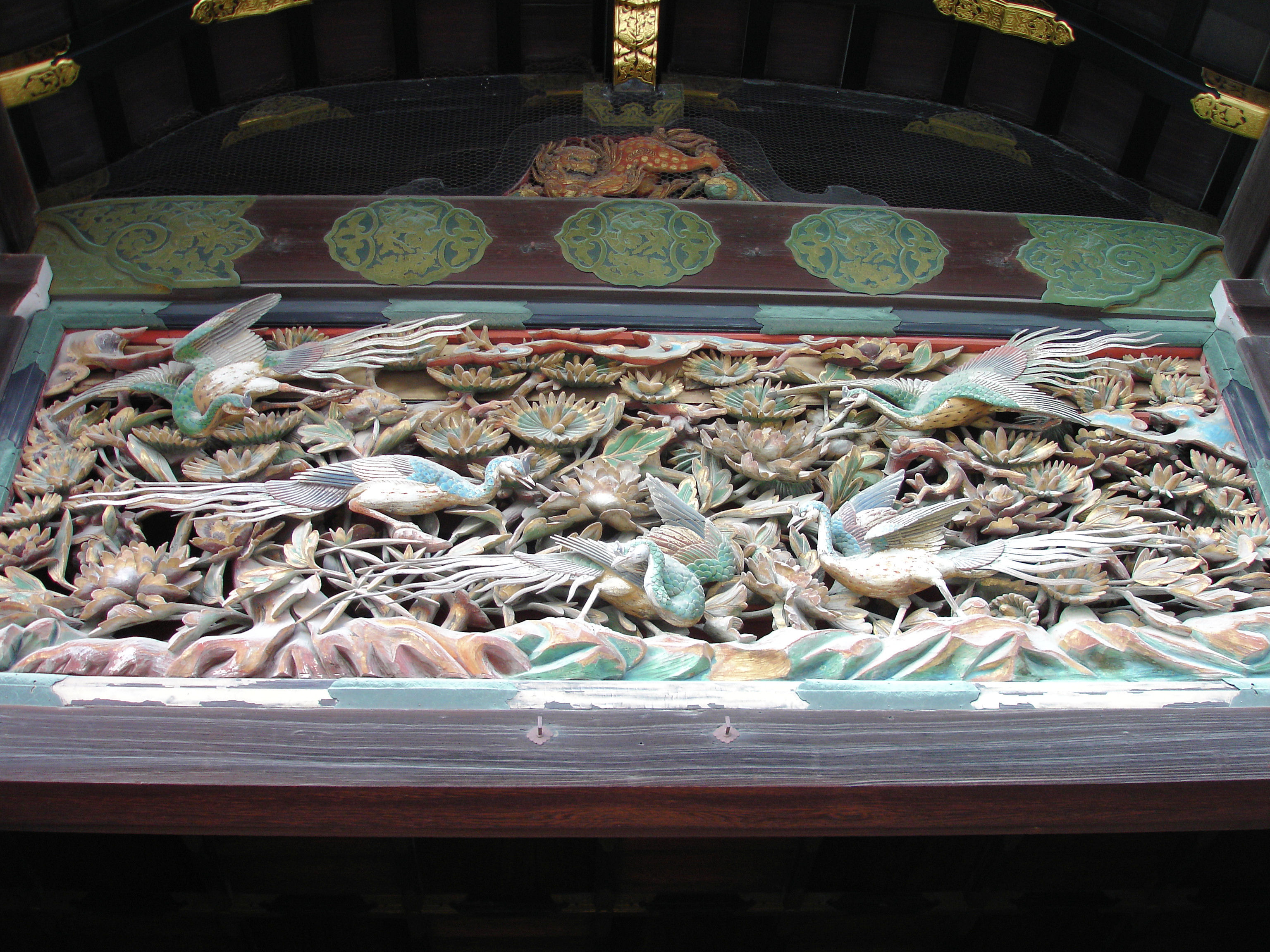 Traditional Wood Sculpture Museum
Five minutes from Honjo-Azumabashi Station, you'll find this traditional museum that displays the work of skilled craftsmen right along side artists' wood sculptures. The structures of temples and shrines as well as decorative designs are celebrated and even revered here. You'll look at the wood on temples and shrines differently after seeing the historical evolution of this exacting art.
Advertising Museum
The Dentsu, Japan's foremost and largest advertising agency, runs this museum in the ultra-modern Caretta Shiodome Building. The collection features Japanese and foreign advertisements, and you'll see the history of advertising up to the present day, including woodbocks used to print advertising during the Edo period. Some interesting exhibits are those old style advertising wooden models that were put outside buildings to grab the eyes of passersby and to let them know what was within the store. Personally, my least favorite section is the where visitors can view award-winning commercials from around the world. But don't pay any attention to me; I'm the one who puts all advertising on "mute," except the World Series commercials, of course.
Communication Culture Center
This Otemachi, Tokyo museum, sponsored by four major Japanese communications companies, features communications such as telephone and telegraph ranging from the Edo historical period to modern day. History comes alive through the use of actual objects, panoramas and models along with recordings. The museum also charts a path to the future of communications. I didn't see one classic communication device, however. Where were the tin cans connected by string?
Edo Tokyo Museum (Edo Tokyo Hakubutsukan)
As the name heralds, this museum proudly displays the history of Tokyo during the Edo period. A life-sized reproduction of the Nihonbashi brings to life the bridge that led into Edo. Later, a larger stone bridge replaced it during the Meiji period. Aside: That stone bridge, still bearing visible scars from a WWII incendiary bomb that destroyed most of Tokyo, survives to this day as one of very few visible structures still used after surviving war damages.
Asakura Choso Museum of Sculpture
This is the traditional Japanese home and studio of famous Japanese sculptor, Asakura, who is recognized by many as the father of modern Japanese art. The house features a water garden in the center of the house and another on the top of the roof. Within the gardens are beautiful sculptures of people and animals. Pamphlets are only in Japanese, but there are English plaques. Asakura's house is a featured stop on a self-directed walking tour of Yanaka, a surprisingly quiet and peaceful retreat in the bustling metropolis of Tokyo.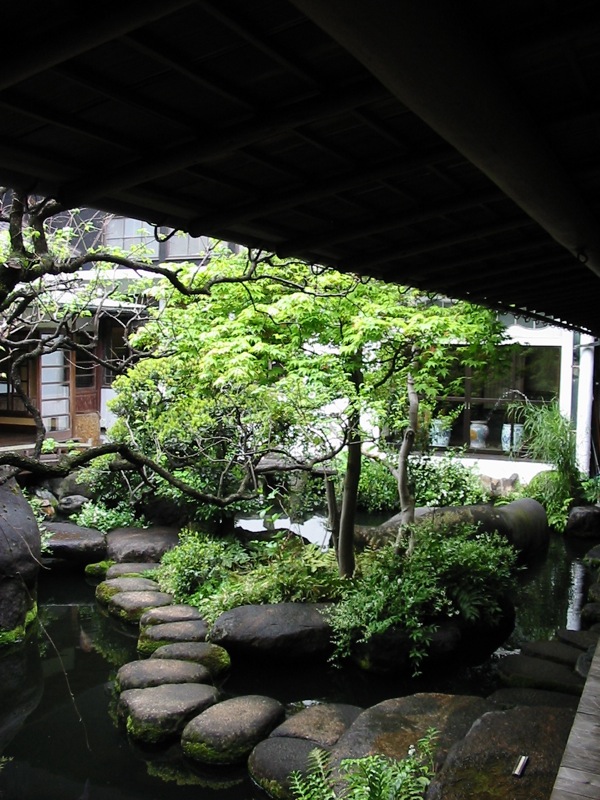 Drum Museum (Taikokan)
This small museum, located above a Japanese drum shop, features a rotating collection of, well, drums. The difference is that here you're allowed and encouraged to touch almost all of them, and even to try some of the percussive instruments out. You'll find steel pan drums and a large Taiko drum.
Amuse Museum
The Amuse Museum is very folksy. It features old traditional clothing that has been worn out by working people, patched and worn again. You're allowed to touch most of the clothing to get a feeling of "mottainai," a sense of regret about waste. That is an old Buddhist word that expresses the Shinto idea that objects have souls. "Mottainai" is also used as a spoken exclamation to convey concern over wasteful actions.
Takinami Glassware Museum
In the Sumida area of Tokyo, rests this specialty museum that's open every day except Sundays from 10 a.m. to 4 p.m. Exhibits include various kinds of glassware, tools and the procedures used to manufacture glass.
Tokyo Restoration Memorial Museum
The best things about this small museum in Yokoamicho Park are that admission is free and it gives visitors a glimpse into the devastating times that Sumida city experienced. After the Great Kanto Earthquake of 1923 largely destroyed the city, it later suffered additional devastation during WWII air bombings. Visitors can get a glimpse of that era through photos and artifacts. There is an area next to the exhibit hall that serves as a mausoleum for the unidentified victims of those disasters.
Tortoiseshell Museum
If tortoise shell art interests you, you can make your way (slowly, of course) to this museum, also in Yokoami in Sumida-ku, where you can see tortoise shell combs and hairpins worn by royalty and coveted by others for reasons only aficionados can understand. Here also are tools that are used to carve tortoise shells—after the creatures been evicted, of course. An historical aside: The founder of Greek tragedy, Aeschylus, sported a shiny bald head. Unfortunately (or tragically!) an eagle apparently mistook it for a rock and dropped a tortoise on it to crack it. Legend has it that the hard tortoise shell survived, but Aeschylus did not.
John Lennon Museum
This Tokyo museum opened in 2000 on the date of Lennon's 60th birthday. His wife, Yoko Ono, donated her personal collection of clothing, instruments, albums and other memorabilia to found this tribute to Lennon's artistry and his contributions to peace, as well. As you come into the museum, you'll see a video about Lennon's life, and then there are nine rooms to tour. The final room, done completely in stark white, seems to be a symbolical representation of Lennon's love of peace. It's a pure white room for quiet contemplation of Lennon's words and lyrics that are posted around the room. In Japan, black is the traditional color for mourning, so the white room seems to say, "Don't mourn for me; rather, remember my words."
With those words, we'll pause for now, but we'll be back next time with other, more traditional Japanese fine arts and folk arts museums. Thanks for stopping by, and hope to see you again soon.
Japanese War Museums
Next:
Japanese Art Museums