Japanese Art Museums
Diane M. Sattler, Ph.D.
4 Dec 2015
We saved some of the best-known and loved Japanese museums for the last in the museum series. Those are the fine arts museums, but some also feature such things as animation and crafts, as well. Here's an invitation to your museum visit "buffet." Go, look and enjoy—that's guaranteed to be calorie free!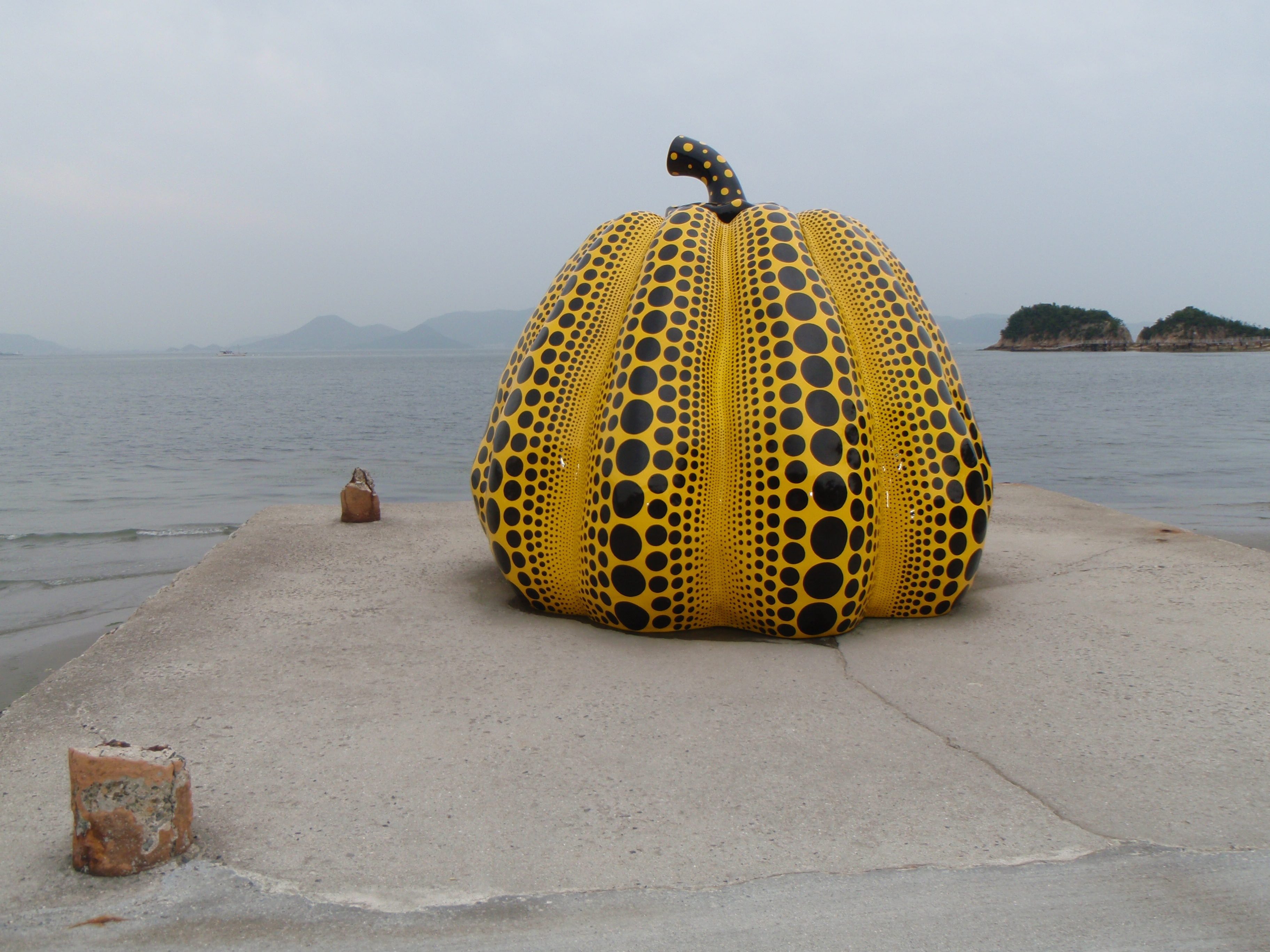 Gotoh Museum
This museum was founded by Keita Goto from his private collection. He's chairman of the Kokyu group, a business conglomerate centered around the Tokyo railway company that links Tokyo and its suburbs. His company reaches way beyond trains now and into real estate, retail, telecommunications, culture and leisure divisions. The Gotoh Museum houses a fragile National Treasure, as well as antique arts from Japan, Korea and China. The surrounding garden hosts a tea house, ponds and statues.
Tokyo Fuji Art Museum
In Hachioji-shi, this museum draws in visitors from across the globe with its large and varied collection, including:
Paintings, from historical (pre-Edo) to 20th century, including Napoleonic, Barbizon School and Impressionism
Photographs, Goya prints
Sculptures, elaborate lacquered items, Oriental ceramics and Art Nouveau glass Armor, swords and medals
Periodic exhibits, such as Kyoto's recent Leonardo DaVinci exhibit
There are also weekend workshops and film screenings.
The cafe and gift shop feature popular fair trade accessories, complete with stories.
Tokyo National Museum of Modern Art
If you want to see modern art while you're in Japan, this museum is probably the best one to visit, MOMAT (the National Museum of Modern Art, Tokyo). As with other Japanese museums, this one is set in a royally beautiful park, Kitanomaru Park, north of the Tokyo Imperial Palace. Incidentally, the park is also the spot to see the Nippon Budokan indoor sports center and the Science Museum. The modern art museum features art since the Meiji period plus some Western prints. The Crafts Gallery annex exhibits ceramics, textiles and lacquer and other modern crafts. Another annex, the unique National Film Center, is devoted to cinema, and has more than 40,000 films and offers special screenings.
Tokyo Metropolitan Art Museum
Nestled in a park area and surrounded by other museums, this Taito museum admits seniors 65 and over for free to view the six galleries featuring contemporary artists. Others need to buy separate tickets for each gallery at the correspondingly numbered ticket booth. There's a variety of art, including sculpture, paintings and calligraphy. Recent special exhibits featured Claude Monet, neoclassical art, and the British Museum's 100-object history of the world. A word to the wise: there is not much explanation in English throughout the museum, but visually it is interesting.
The National Museum of Western Art
The NMWA is in Taito's Ueno Park in Tokyo next to the zoo complex that also includes other museums. This one evolved from the private collection of Japanese businessman, Kojiro Matsukata. The museum is widely known for organizing special exhibits, such as one featuring almost 500 of Chagall's works from more than a dozen countries. The museum features permanent exhibits of 19th and 20th century paintings, drawings and prints.
Tokyo Metropolitan Museum of Photography
This museum, located in Meguro, Tokyo, was founded by the Tokyo metropolitan government. Although it's currently closed for renovation, it's expected to reopen in August, 2016. Some features of the museum are:
Permanent exhibits featuring more than 300 photographers
Themed exhibitions with separate entrance fees include anime and video games
Technology gallery about animation and cinematography
Large library of books of photographs
This museum was worth a visit, and may be even more so after the renovation is complete. Rather than focus on just one photographer, the museum is a good introduction to many photographic artists and has things to appeal to all ages. If the entrance fees remain the same, folks under six and over 65 (with proof) will get in for free.
Tokyo Metropolitan Teien Art Museum
According to the museum's English website, Prince Yashhito of the Asaka branch of the imperial family went to France during the early part of the 20th century to study military affairs. He got in a traffic accident there and he and his princess wife (sounds like a real-life fairy tale) stayed in France for a number of years, which just happened to coincide with France's Art Deco period that intrigued them. What would a prince and princess do then? When they returned to Japan, they incorporated the Art Deco style of architecture into their new home to make it a livable work of art. Later, it became the Teien Art Museum. Current art of Ottokunzli is on exhibit, and a future exhibition will have Emile Galle's "Nature and Symbol." To see what is upcoming for your schedule, you can check the museum's annual calendar here [link here if you can] at the official website:
http://www.teien-art-museum.ne.jp/en/
Hara Museum of Contemporary Art
Originally a private home, this is one of Japan's oldest museums of contemporary art, and it's in the Kita-Shinagawa area of Tokyo. Exhibits include art, design, architecture, music and dance. Permanent exhibits feature various Japanese artists and others from around the world, such as Jackson Pollock and Andy Warhol. You can check out their innovative website (in Japanese or English) here for a complete list of featured artists as well as a calendar of exhibitions.
http://www.haramuseum.or.jp/generalTop.html
Bunkamura Museum of Art
Shibuya-ku's museum has different sections to appeal to a range of tastes, such as:
Orchard Hall—Upcoming features: recitals by pianists, opera companies, the Tokyo Philharmonic Orchestra, music and ballet, and a symphony orchestra.
Theatre Cocoon—Here you'll find plays, reading theater, charity concerts and theatre troupes.
Le' Cinema—Reserve seats to British movies such as the upcoming "My Old Lady" or "A Little Chaos." Norway's "1001 Grams" is also coming.
The Museum—The main part of the museum features traveling collections from other museums, such as the current exhibit, landscape painting evolution from the Kunsthishistorisches Museum Wien.
Gallery—Upcoming exhibits in the gallery feature fine arts and crafts, tiles and an art bazar, glass art and Bali art displays.
Tokyo National Museum
The Tokyo National Museum, established in the late 1800s, is Japan's oldest national museum. It is the focus of artwork and architecture objects of Asia, especially Japan. Holdings include more than 80 national treasures. The official website in English is here: [link here if you can]
http://www.tnm.jp/?lang=en
Ghibli Museum
Ghibli Museum in Inokashira Park, Mitaka, Tokyo, features work of the Japanese animation studio, Studio Ghibli. If you wish to visit this unusual site, you'll need advance tickets, but that will allow you to visit the fine arts, children's and technology museums. Here are some spots where you can hang out:
Catbus Room—This is a down-sized version of the character from the studio's film, "My Neighbor Totoro," that kids under 12 seem to love. It's a bus in the form of a large cat, and has windows and cat fur seats.
Straw Hat Café—Aimed for adults, this café actually is a sit down restaurant featuring home cooking and take-out original beer, "Valley of the Wind."
Tri-Hawks—This spot features a bookstore and reading room.
Rooftop garden—Here is an enormous, life-size statue of a robot featured in a couple of the studio's films, The statue took more than a year to fabricate.
Mamma Aiuto—The gift shop's name is taken from the movie, "Porco Rosso." Here you can buy animation and classic Ghibli Studio movies to take home with you and show to your friends.
These museums, many of them located in and around Tokyo, are good examples of Japan's fine art museums, but they are not the only ones. We'll let you discover and explore the others. Japan really is a museum lover's paradise.
Photo credits Masa Sakano
Previous:
Off the beaten path: Exploring Japan's special interest museums
Next:
Hayao Miyazaki