Japanese Train Museums
Diane M. Sattler, Ph.D.
23 Oct 2015
So glad you're here to explore Japanese train museums with us today. However, before we wander through those, let's get the lay of the land, starting with a very quick overview of the four islands of Japan and a brief introduction to the six areas commonly used to categorize travel in Japan. Hopefully, that will help you place where the museums are located and identify those near where you will be traveling, either in reality or in your imagination.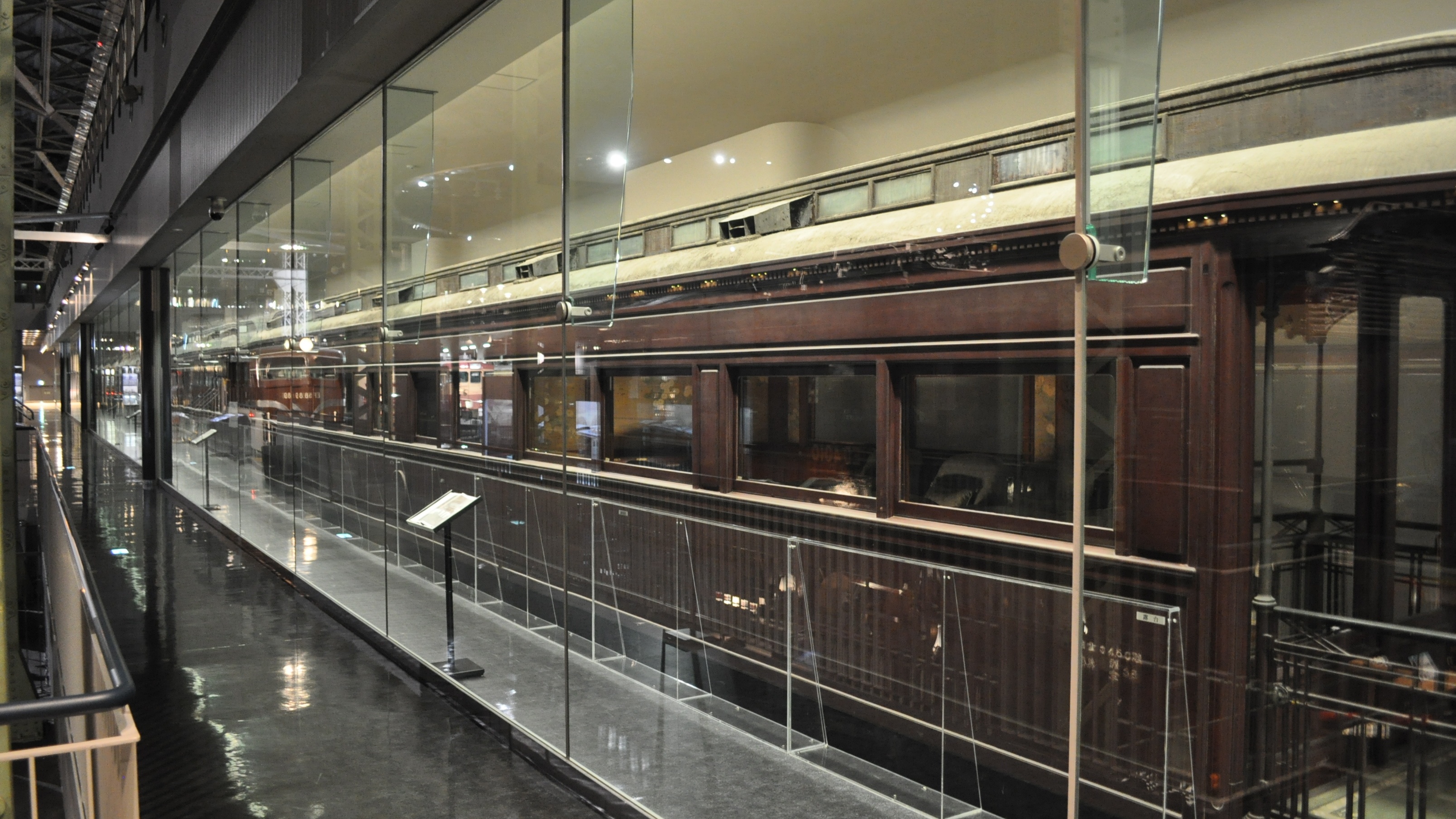 Nation of Islands
Japan has four main islands and tens of thousands of smaller islands. From north to south, the main islands are: Hokkaido, Honshu, Shikoku, and Kyushu.
Hokkaido's name translates as the "Northern Sea Circuit." It's Japan's second largest, northernmost island, which is connected to Honshu via the undersea Seikan Tunnel, an amazing engineering feat that we'll talk about later in this article.
Honshu is Japan's mainland, and the most populated island. Tokyo, Osaka, Kyoto and Yokohama are located on this important island. The JR Line operates about 70 percent of the trains in Japan. Within Honshu, there is JR East, JR Central and JR West, which link together and run from the northern part of Honshu to the south.
Shikoku, south of Honshu, is the smallest of Japan's four main islands. It's name means "four countries," as it was historically divided into countries that are now prefectures. It's very mountainous in the southern part, and hiking opportunities attract tourists. It's famous for the Buddhist 88 Temple Pilgrimage (http://wikitravel.org/en/88_Temple_Pilgrimage), a challenging trip that takes about six weeks by foot. Make that sore feet and aching muscles. Most of the 100,000 visitors traverse the trail by bus, however.
Kyushu is the southernmost island, and many consider this the most beautiful in Japan. It's surrounded by the Pacific Ocean, the Sea of Japan and the East China Sea. Kyushu's known as "Onsen Island," because of the number of spas and hot springs fed by volcanoes in the area. Because this area was and is an entryway to Japan, the cuisine reflects the influence by foreign visitors. Fukuoka and Nagasaki International airports offer many international flights and are popular gateways for foreign tourists. Personally, I find those airports much easier to navigate than Tokyo's Narita airport.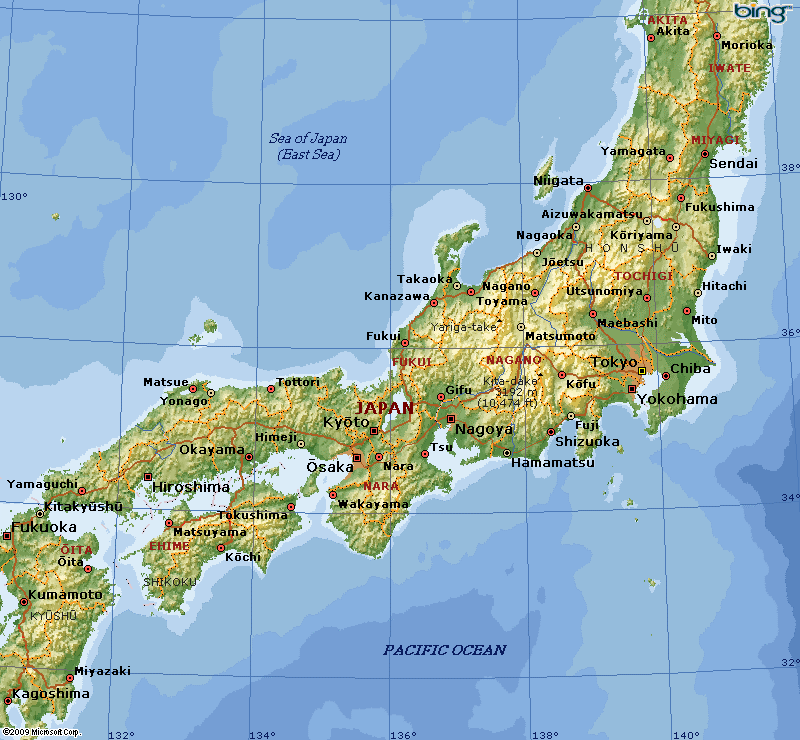 Six Regions of Japan
As we describe the railroad museums, you can locate them using regions, which are as follows:
| Region | Major Cities | Island |
| --- | --- | --- |
| Hokkaido | Sapporo | Hokkaido |
| Tohoku | Sendai | Honshu |
| Kanto | Tokyo | Honshu |
| Chubu | Nagoya, Niigata | Honshu |
| Kansai | Osaka | Honshu |
| West Japan | Hiroshima | Honshu |
| West Japan | Fukuoka | Kyushu |
Hokkaido
There are many railway museums in the northern island of Hokkaido. We'll describe a few and why they may be of interest to you.
Mikasa Railway Memorial Museum - Going to the Mikasa Museum east of Sapporo is a little taste of time travel. If you've always wanted to ride in a locomotive, you can get a chance in this historical museum's steam locomotive that runs through the village. Lining the walls are displays of painstakingly reproduced replica trains (although they look like toy trains, to call them that would be an insult). This is a large museum that could take most of the day to tour. You can even board some cars inside the museum. To round out the museum and appeal to those who aren't so mechanically inclined, old uniforms and drawings of railroad car interiors are scattered around. There's even an upside-down rail car display that reveals the undercarriage mechanics. I'd say that's a lot easier for satisfying your curiosity than crawling under the chassis, wouldn't you?
Otaru Museum - Here you can see the oldest brick roundhouse in Japan that's been restored and is now open to the public. It features the oldest steam engine, also, the Shizuko.
Sapporo City Transportation Museum - The laid-back, peaceful, free museum is worth seeing if you happen to be in the area. Local children often gather to play in this area on the weekends when it's open. Displays of train parts, tickets and old uniforms supplement the outdoor train displays that are lined up and sheltered by an underpass. While you're there, you may be "run over" by the subway rattling overhead. Even though it doesn't startle the wild foxes that live there, it may startle you.
Seikan Tunnel Museum—Sotogahama-machi - The trains that run through the Seikan tunnel, which at about 33 miles long is the world's longest railroad tunnel, going from Hakodate on Hokkaido to Amori on Honshu. Two safety stations are in the tunnel, but passengers don't get on or off there; the stations are only for safety. This isn't a place for the claustrophobic! If you want to see an underground station an easier way, you can visit the Seikan Tunnel Museum topside and pay the extra fee to board a "mole" cable car to go to the underground sea station. Videos and dioramas celebrate the Seikan excavation and memorialize the loss of lives caused by the construction of this tunnel, known as the "tunnel martyrs."
Honshu
Seiken Tunnel Museum—Aomori, Tohoku - On the southern end of the Seiken tunnel is the Seiken Tunnel Museum at Aomori. It's another place that presents the history of the tunnel construction through a 3-D model, and other displays. The most interesting part of the museum is the Seikan Tunnel Tappi Shako-Line cable car, a nine-minute ride that takes visitors to the underwater tunnel. Interestingly, the world's shortest private railway takes visitors to the world's longest tunnel.
Keio Rail Land—Hino, Tokyo - The Keio is a somewhat new museum. It was opened in 2013 upon the 100th anniversary of the private railroad owned by the Keio Corporation. It's an outdoor exhibition of five examples of the former Keio Electric Multiple Unit (EMU) cars. Unless you just happen to be in the neighborhood or have a particular interest in the Keio Line, you might enjoy other museums more.
Ome Railway Park—Ome, Tokyo - This park boasts eight steam locomotives, one electric locomotive, and a shinkansen EMU car that doesn't require a separate locomotive.
Railway Museum—Saitama, Tohoku - This museum north of Tokyo in Tohoku is good for kids of all ages. The focus is on interactive learning. It takes about two hours to tour the museum exhibits, plus time to enjoy the interactive learning. If you get a reservation, you can experience a simulation of driving a steam locomotive, a shinkansen train and others. Check around the area; reservations are available at the museum kiosk for 500¥ (a bit over $4) for the steam locomotive. All other rides are free. That's just one thing I really like about Japan. Many museums and other educational experiences are free or cost very little.
SCMaglev and Railroad Park—Nagoya - Here there are many shinkansen cars, steam and electric locomotives. Electric, diesel and steam rail cars and passenger carriages, including a couple of sleeper cars, join the locomotives on display. More than a million visitors came to this museum before its first anniversary rolled around in 2012. By that stat alone, you can figure out that this park is worth taking a look at if you have the time and interest.
Tobu Museum—Sumida, Tokyo - This location underneath the Higashi-Mukojima Station means visitors see working trains running overhead. The museum displays six steam and electric locomotives, rail cars and a tram car. It also has a station office reproduction on site where you can get a "season's ticket" free of charge.
Umekoji Steam Locomotive Museum—Shimogyo-ku, Kyoto - This well-designed museum has at its center a 20-track roundhouse surrounding a turntable, which displays the preserved locomotives. There's even a short track where visitors can take a ten-minute round trip on a steam train for 200¥ (under $2).
Oops, I've once again run out of space for the blog. We'll be back next time with more information about Japan. See you then!
Photo credits David McKelvey and dany13.
Previous:
Special Trains for Special Times
Next:
Sapporo's Snow Festival and Much More